Animal Allies Pet of the Week is a Beautiful Dog Named Butter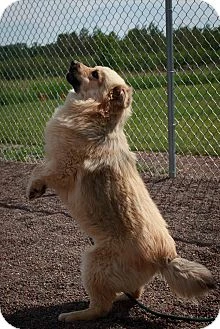 Please pass the butter, because he could not be any cuter. This beautiful mix breed dog has been brought to Animal Allies from another shelter, so he really is in need of a nice loving home filled with love.
Butter is young, only 2 1/2 years old which is great, he is out of the puppy stage, but young enough to be very active. He is a mix breed fluff ball who is a medium size. He is full of life and loves to run, jump and play. He could use some obedience training, and once he gets to know you he turns into a real lap dog.
If you are interested in a dog like Butter please stop by Animal Allies to have a visit or take a little walk. Butter is neutered, microchipped and Vet Checked. Animal Allies is located at 4006 Airport Road in Duluth. Phone # (218) 722-5341 and website animalallies.net