Animal Allies Pet of the Week is an Affectionate Cat Named Butterscotch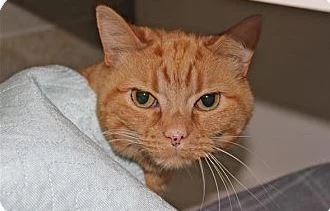 Animal Allies needs your help to find a forever home for an adorable Calico Cat named Butterscotch.
For non cat people who think cats are not affectionate and aloof, you have not met Butterscotch a 4 year old orange Tabby.  Butterscotch is a very calm cat who loves to cuddle and relax in a nice warm blanket.  She loves getting her chin scratched and grooming is a breeze because she loves to be brushed. She is relatively shy at first but does come out of her shell once she becomes adjusted to the environment. If you or someone you know is looking for an awesome companion, she would be a great choice. Like all animals available for adoption from Animal  Allies she is spayed, microchipped updated on all her shots and Vet. checked.
For more information about Animal Allies Click Here