Ashley Tisdale Talks Kissing Emily Osment on 'Young & Hungry'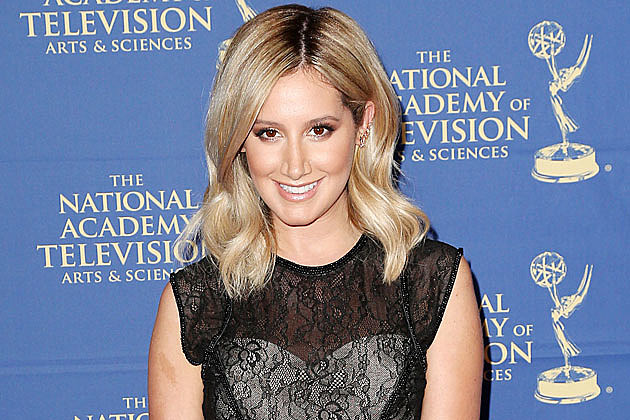 Ashley Tisdale expanded her acting resume by taking on a role unlike anything she's done before.
The 29-year-old actress starred in last night's episode of the ABC Family sitcom 'Young & Hungry,' a project she's currently involved in as executive producer. She played the role of Logan, a gay magazine editor with a bit of a crush.
"I play Logan … who comes to interview Josh for a 30 Under 30 list, but I end up meeting Gabi and I take a huge liking to her," Ashley explained to Zap2it. "Logan is a lesbian, covered in tattoos, so it was definitely different than anything I've ever played before."
She continued, "It's just so different for me to play that character where I'm more the one coming on to somebody. I'm so used to having the guy be the guy!"
The former 'High School Musical' star even got to experience a first in the new role. "I had never kissed a girl before this, and now I have!" she said, referring to her onscreen lip-lock with fellow actress Emily Osment. "That was an awesome experience, especially sharing it with Emily."
Most onscreen firsts are pretty awkward — think about how many cameras and crew members are watching — but Ashley shared that this first was a piece of cake. "Since we knew each other it was as comfortable as it could be." She added, "And here's the thing, I think girls are beautiful and I'm not uncomfortable letting them know that. So this was pretty easy to do."

Source:
Ashley Tisdale Talks Kissing Emily Osment on 'Young & Hungry'