Bob Ross Remixed–Happy Little Clouds [VIDEO]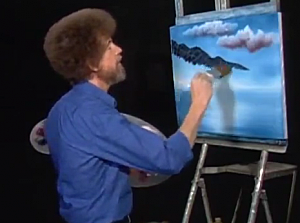 Bob Ross was a PBS icon.  How many times have you wished you could grab a brush and paint a few happy little trees on a canvas and have it turn out like Bob?  How did he make it look so easy?  He taught us life lessons just by putting paint on a brush and believing.  If you're a fan of Bob Ross like myself, here's a little gem to brighten your day.
It's Bob Ross. Remixed.  Enjoy your happy little clouds.
We miss you Bob.
Subscribe to MIX 108 on