BreakTime BreakDown 10MAR2014 – Netflix Price Hike In The Works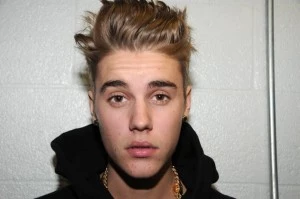 BreakTime Breakdown takes a look at whats going on around Hollywood and the world.
For all the Netflix fans out there, I've got some bad news.  Netflix is looking at bumping up the price.  Right now its 7.99 a month for streaming.  There are looking to add a tiered system for streaming due to the payout deal worked out with Comcast where Netflix paid Comcast a premium to allow the ISP to stream Netflix.
I still think Netflix should go back to an all in one DVD and streaming plan.
2 Million Dollar Fortune Cookie
You know how you open your fortune cookie and it has your lucky numbers on it sometimes?  A woman in New York decided to play those numbers for the lottery and she won $2 million.
Next time you get Chinese food, that fortune cookie could be your money ticket!
Beiber Storms Off Yelling During A Deposition
Bieber was getting questioned in a deposition about the assault in Miami, when he got up and stormed out in the middle of it.  The lawyer was asking Beiber questions about the incident and when he asked about Selena Gomez and if she was with Justin at the time both Beiber and his lawyer stormed out.  Beiber was apparently yelling at them and compared the lawyer to Katie Couric.
Ke$ha is now out of rehab and looks like she is dropping the dollar sign from her name.  One of the first things she did was change her twitter name from @Ke$hasuxx sucks to @kesharose (her middle name) without the dollar sign.
Is this a sign of the end of the world?
Today's CELEB Birthdays– 3/10/14
~~Actor/martial arts expert, Chuck Norris is 74 (The Delta Force; The Way of the Dragon; Missing In Action; Walker Texas Ranger's Cordell "Cord" Walker, Firewalker, Sidekicks)
~~Actress, Sharon Stone is 56 (Bay City Blues, Basic Instinct movies, Sliver, Casino, Sphere, The Mighty, Gloria, Muse, Cold Creek Manor, Catwoman, Broken Flowers)
~~Actress, Olivia Wilde is 30 (TRON: Legacy; The O.C.; Skin; House M.D.)
~~actor Jon Hamm is 43 (Mad Men; Smoke Gets in Your Eyes; The Town)
~~Actress, Paget Brewster (Criminal Minds) is 45 (Love and Money, Andy Richter)
~~Actor, Richard Gant is 70 (General Hospital's Dr. Russell Ford; The Big Lebowski; Rocky 5; Deadwood; Men of a Certain Age)
~~Actress, Jasmine Guy is 52 (A Different World; The Vampire Diaries)
~~Actress Emily Osment is 22. (Hannah Montana; Spy Kids 2: Island of Lost Dreams)
~~Actress, Katharine Houghton is 69 (Guess Who's Coming to Dinner?; Kate Hepburn's niece; Kinsey; The Last Airbender)
~~Actress, Bree Turner is 37 (American Pie 2)
~~Actress/former Playmate, Shannon Tweed is 57 (Gene Simmons' partner; Detroit Rock City; Scorned; Dead Sexy)
~~Magician Lance Burton is 54.
~~Talk-show host Ralph Emery is 81
~~NASCAR driver Matt Kenseth is 42
~~retired NFL star Rod Woodson is 49
MUSICALLY:
~~Singer Carrie Underwood is 31.
~~Music Producer, Rick Rubin is 51
~~Guitarist Tom Scholz (of Boston) is 67
~~Bassist Jeff Ament (of Pearl Jam) is 51
~~Rapper/producer, Timbaland is 42
~~Guitarist Jerry Horton (of Papa Roach) is 39.
~~Bassist Gail Greenwood (of L7) is 54.
~~Singer, Edie Brickell is 48
~~singer Keke Wyatt is 32
~~Singer Rachel Reinert (of Gloriana) is 25
~~Bluegrass/country singer-musician Norman Blake is 76
~~Country Singer, Daryle Singletary is 43
~~Singer-guitarist Gary Louris (of The Jayhawks) is 59
~~Singer Dean Torrence (of Jan and Dean) is 74
~~Swedish singer/rapper, Nenah Cherry is 51