BreakTime BreakDown 13May2014 – Jay Z Attacked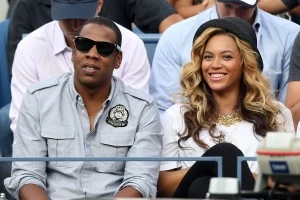 BreakTime Breakdown takes a look at whats going on around Hollywood and the world.
Jay-Z Attacked In Elevator
Yesterday, a video surfaced of an elevator security cam and beyonce's sister Solange is attacking Jay-Z punching and kicking him.  A big guy was holding her back but she broke free a couple of times to hit and kick Jay-Z again.  No word what triggered the fight at this time.  You can see the video HERE.
Dr. Dre Offered Key To Home Town
Dr. Dre is being honored by his hometown of Compton.  The mayor has offered Dre the keys to the city for his entrepreneurial spirit.  Mayor Brown told TMZ that she's also asking Dre to help restore the city, and would be great if he got involved in performance arts or music programs in Compton.
Kylie Jenner may be in trouble.  Lionel Richie's son Miles was getting a tattoo and Kylie decided she wanted to help out and threw some gloves on.  Then she and the tattoo artist both tattooed her initials onto Miles Richie.  Problem is law says that only people 18 and over can give tattoos or even participate in the process.  Kylie is only 16 and could be hit with a misdemeanor and a $1000 fine, while the tattoo artist can lose his license.
Celebrity birthdays for May 13, 2014
Lena Dunham, 28
Robert Pattinson, 28
Darius Rucker, 48
Stephen Colbert, 50
Dennis Rodman, 53
Stevie Wonder, 64
Harvey Keitel, 75