BreakTime BreakDown 21APR2014 – Gwen Stefani Replaces Aguilera On The Voice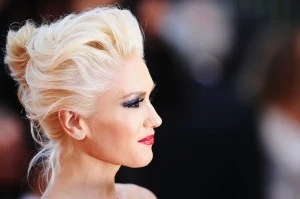 BreakTime Breakdown takes a look at whats going on around Hollywood and the world.
Lindsay Lohan Reveals Miscarriage
Lindsay Lohan was wrapping up her final show on the Oprah Winfrey Network and dropped a bombshell on everyone.  The show ran a clip of her showing up late to a segment she was doing for FUSE TV and Lindsay announced that it was not a chest cold she previously said it was that caused er to be late for public appearances but she actually had a miscarriage and took the two weeks off to deal with that.
White House Will Not Deport Justin Beiber
You know that petition with the White House that has all those signatures to deport Justin beiber.  The White House has finally responded stating that they will not be commenting on this one but "we're glad you care about immigration issues. because our current system is broken."
Gwen Stefani To Replace Christina Aguilera On 'The Voice'
Christina Aguilera is being replaced on the voice by Gwen Stefani.  Stefani will take over in season 7 which starts in June.  She's replacing Christina due to her pregnancy and issues she is already having with it.
Today's CELEB Birthdays– 4/21/14
~~Actor, Tony Danza is 63 (Taxi; Who's The Boss; Angels in the Outfield)
~~Actress, Andie MacDowell is 56 (Sex Lies & Videotape, Greencard, Object of Beauty, Hudson Hawk, Groundhog Day, Four Weddings And A Funeral, Multiplicity)
~~Actor, James McAvoy is 35 (The Last King of Scotland, The Chronicles of Narnia, Atonement; Wanted; X-Men movies: First Class)
~~Queen Elizabeth II Of Great Britian is 88
~~actor Charlie O'Connell is 39 (Dude, Where's My Car?; Cruel Intentions; Younger brother of Jerry O'Connell)
~~Actor, Charles Grodin is 79 (Rosemary's Baby; Midnight Run; Beethoven dog movies)
~~Stage/movie/TV actress, Patti LuPone is 65 (Driving Miss Daisy; Witness; Summer of Sam; Life Goes On; 30 Rock; American Horror Story)
~~actor Rob Riggle (The Hangover) is 44 (The Other Guys; Step Brothers; Killers; 21 Jump Street; more)
~~Actor, Christopher Mayer is 59 (The Dukes of Hazzard's Vance Duke, Glitter)
~~character actor, James Morrison (24's Bill Buchanan) is 60 (Private Practice)
~~Actress, Nicole Sullivan is 44 (Mad TV; The King of Queens; $#*! My Dad Says)
~~Dallas Cowboys QB Tony Romo is 34
MUSICALLY:
~~Iggy Pop is 67
~~Singer Robert Smith (of The Cure) is 55
~~Rapper Michael Franti (of Spearhead) is 48.
~~Guitarist David Brenner (of Theory of a Deadman) is 36.
~~Guitarist Michael Timmins (of Cowboy Junkies) is 55