BreakTime BreakDown 21MAR2014 – StarBucks Alcohol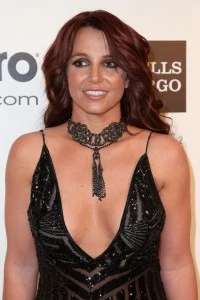 BreakTime Breakdown takes a look at whats going on around Hollywood and the world.
Starbucks To Serve Alcohol
Now, I occasionally have Starbucks.  Usually when a friend suggests it, but I may have to start going more often now.  Starbucks' COO just announced that the chain is going to have an alcohol and light bites menu in certain locations.  Alcohol is served at about 40 locations across the US right now and after 4pm other locations have truffle macaroni and cheese, Parmesan crusted chicken skewers, and chocolate fondue.
Just another step towards Starbucks taking over the world.
If you have been wanting to see Britney's new show in Vegas, but don't have time to make a trip down there, there is good news.  A DVD is in the works to be released when her residency ends at the end of next year.   The DVD is being made showing her performances while she is at her Planet Hollywood residency in Las Vegas.
Frank Ocean and Chipotle Not Happy Friends
Frank Ocean and Chipotle are at odds with each other.  Apparently Chipotle fronted Frank Ocean over $200,000 as an advance to record a song for their commercial.  But then apparently he bailed and didn't pay them back.  They filed a lawsuit and Frank Ocean just posted a photo to tumbler a picture of a check for the amount in question with some choice words in the memo.
Today's CELEB Birthdays– 3/21/14
~~TV Host/Actress-comedian Rosie O'Donnell is 52
~~Actor, Gary Oldman is 56 (The Fifth Element; Harry Potter's Sirius Black; Batman Begins; The Dark Knight; The Book of Eli; Tinker Tailor Soldier Spy)
~~Actor, Matthew Broderick is 52 (Ferris Bueller's Day Off; Lion King's Simba the adult, Biloxi Blues, Addicted to Love, Godzilla, Election, Inspector Gadget, The Stepford Wives 2004, The Producers, Deck the Halls, The Tale of Desperaux; married to Sarah Jessica Parker)
~~Kevin Federline (famous for being Britney Spears' ex-hubby) is 36
~~Actor, Timothy Dalton is 68 (former James Bond; Centennial, Scarlett, Flash Gordon, License To Kill, The Rocketeer, Brenda Starr, The Beautician and the Beast)
~~Actress, Cynthia Geary is 49 (Northern Exposure's Shelly Tambo)
~~Actress Sabrina LeBeauf ("The Cosby Show") is 56
~~TV Host, Ananda Lewis is 41
~~Actor, Rhys Darby (Yes Man) is 40 (The Flight of the Conchords)
~~Actor, Scott Eastwood (Clint's son) is 28 (Flags of Our Fathers; Gran Torino)
~~Actress Kathleen Widdoes ("As the World Turns") is 75.
~~Actress, Laura Allen is 40 (All My Children, Awake)
MUSICALLY:
~~Singer Eddie Money is 65.
~~Singer-guitarist Rodger Hodgson (Supertramp) is 64.
~~Musician,  Derek Whibley (SUM 41) is 34
~~MC Maxim (of Prodigy) is 47
~~Bassist Conrad Lozano (of Los Lobos) is 63
~~Singer Russell Thompkins Jr. (of The Stylistics) is 63
~~Guitarist Andrew Copeland (of Sister Hazel) is 46
~~Keyboardist Jonas "Joker" Berggren (of Ace of Base) is 47
~~DJ Premier (of Gang Starr) is 45
~~Drummer,  Robert Sweet (Stryper) is 54
~~Musician,  Ray Dorset is 68 (Bill Haley and Elvis Presley bands)
~~Country Singer, Carol Lee Cooper is 72