Dancing with the Stars: Chaz Bono's Mom Cher Comes to His Defense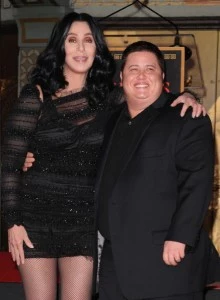 Haters continue to hate about Chaz Bono and his entry into Dancing With The Stars, but when the "S*#^ hits the fan"  Mom Cher comes to the rescue in support of her son. Cher Tweeted " I support him no matter what he chooses 2 do!"
Still wanna hate on Chaz? Cher will come and get you!
Cher has spoken before of her admiration for her son Chaz and his courage. Now, she's leaping to his defense after critics have questioned his inclusion on the upcoming season of Dancing with the Stars
via Dancing with the Stars: Chaz Bono's Mom Cher Comes to His Defense : People.com.