Demi Lovato Shares a New Sexy Selfie [PHOTO]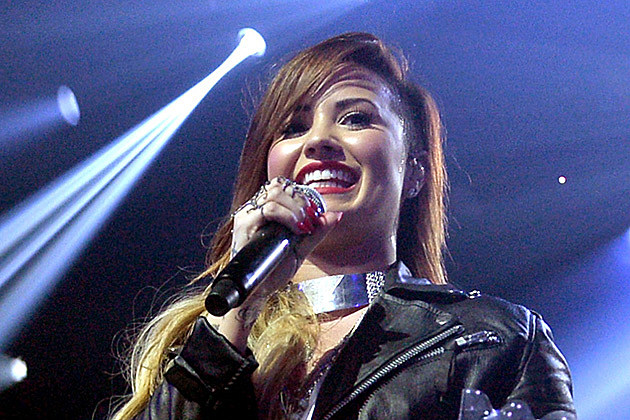 Whoa, Demi Lovato is looking absolutely smokin' in her new sunny selfie!
The 'Neon Lights' star totally owns her sexy black and white bikini in the Twitter photo she posted earlier today (May 1). She gets up close and personal in the shot, with her lovely makeup-free face at the front and her curvy butt and legs in the back of the photo.
When in Brazil……#NEONLIGHTSTOURSA pic.twitter.com/qELs4IoAHa

— Demi Lovato (@ddlovato) May 1, 2014
Combined with her simple gold jewelry, the glowing sunrays, and her relaxed and flattering pose, the singer might just win the title of best selfie taker ever. Take note, PopCrushers.
Lovato snapped the pic while lounging in Brazil, one of the South American stops on her Neon Lights Tour. Yesterday she shared a gorgeous photo of the forested coastline and blue-green waters of Rio. What a perfect place to relax in between concerts.
How gorgeous is Rio?? #NEONLIGHTSTOURSA pic.twitter.com/7RW02noNEW

— Demi Lovato (@ddlovato) May 1, 2014
It's great to see the 'Demi' songstress looking happy and healthy again. She recently opened up to Cosmopolitan magazine about her previous struggles with bulimia and drug abuse, and the effect that her fast-and-furious lifestyle had on the health of her mind and body.
That's all in Demi's past, now, and she looks amazing!

Source:
Demi Lovato Shares a New Sexy Selfie [PHOTO]