Evanescence Singer Amy Lee: 'For the First Time in 13 Years, I Am a Free and Independent Artist'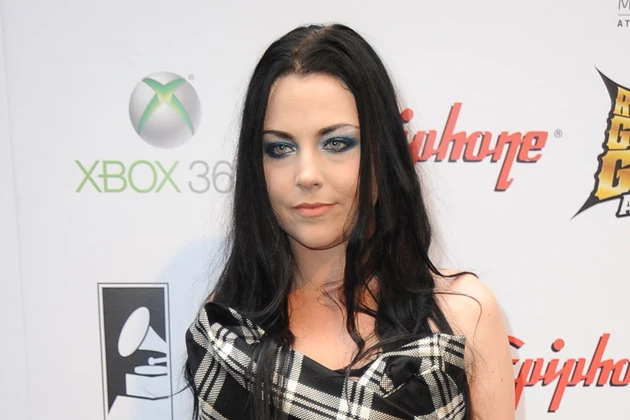 Congratulations are in order for Amy Lee of Evanescence — not only is she expecting a baby, but after suing her longtime record label over mismanagement and royalties, she is now an independent artist. Lee took to Twitter to share the exhilarating news, writing:
Today, for the first time in 13 years, I am a free and independent artist. I have wanted this for so long and I am so happy. CHEERS!

— Amy Lee (@AmyLeeEV) March 19, 2014
Of course, Lee's wording immediately prompted speculation from fans that she was free from Evanescence, but the singer quickly clarified her remarks, saying:
.@gayllaghers "free from your record deal or free from evanescence?" Free from my record deal. I'm free to do anything, Ev included

— Amy Lee (@AmyLeeEV) March 19, 2014
Back in January, it was first reported that Lee was suing her record label, Wind-Up Records, for $1.5 million dollars, allegedly claiming that the label almost destroyed the band and gave them below-par promoters in order to sabotage them. In November 2013, the company chartered a deal that involved selling an enormous back catalog of their artists (including Evanescence) to the Bicycle Music Company, Concord Music Group, and others. Based on the deal, Evanescence and other bands such as Creed and Seether were no longer listed as Wind-Up artists.
Based on Lee's tweets, it sounds like she couldn't be any happier as an independent artist — and we're excited to see what she has in store for her music in the future.

Source:
Evanescence Singer Amy Lee: 'For the First Time in 13 Years, I Am a Free and Independent Artist'