George Lucas Talks About Moving on From 'Star Wars' and the Future of the Franchise [VIDEO]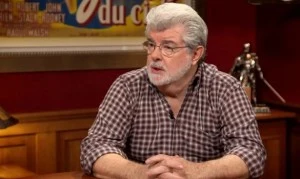 George Lucas created 'Star Wars' in 1977 and barely had enough money to finish the first film, but now 35 years later he just made over $4 billion by selling the empire he created to Disney who now will take the film franchise into the future with all new movies, how does Lucas feel about this? Find out after the jump.
Lucas sat down with Lucasfilm President Kathleen Kennedy to discuss the future of the films and why he picked Disney to carry his legacy into the future.
Subscribe to MIX 108 on