Hear Katy Perry's New Single "Dark Horse" Off Her Upcoming Album "Prism" [AUDIO]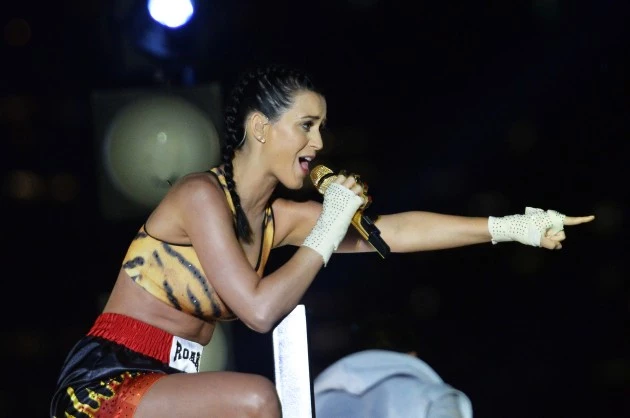 Fans of Katy Perry still have to wait until October 22 to hear all of her new album, "Prism"; but you can get another taste of what to expect with her second single off the album, titled "Dark Horse".
As the title might suggest, it is "darker" than a lot of her previous work. Perry suggested previously that this album is a far cry from her "Teenage Dream" and "Last Friday Night" days; and this song offers another example to that. Kind of reminiscent of "ET" which was performed with Kanye West, this song seems to have a somewhat similar feel. That feel includes rapper Juicy J joining her on the track. Take a listen and leave your thoughts on the new song in the comments below!
Listen to Katy Perry 'Dark Horse'