Jay Z + Justin Timberlake Dedicate Encore of Toronto Show to Trayvon Martin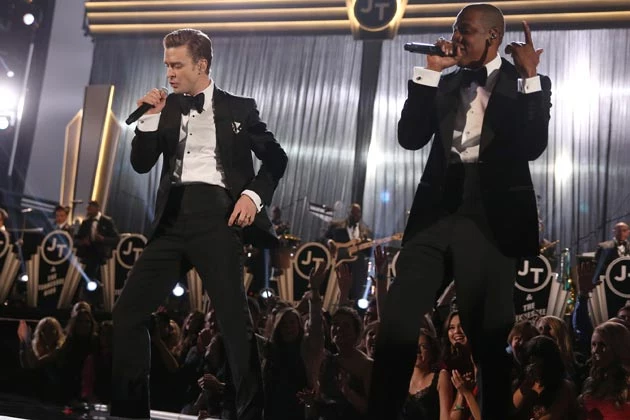 Jay Z and Justin Timberlake kicked off their Legends of the Summer stadium tour last night (July 17) in Toronto. While it was a good time summer show, the pair still made sure to dedicate their joint encore of the concert to the murdered American teen Trayvon Martin.
The Martin story has been a hot topic in the news this past week, as neighborhood watch volunteer George Zimmerman was acquitted of second degree murder after killing the teen in what he said was self-defense. So it was only right that the stars acknowledge a very current and emotional situation.
According to Billboard, during their encore, they performed their smash hit 'Suit & Tie' together. Then Timberlake began to sing Alphaville's 'Forever Young,' which was dedicated to the slain teen.
The Hov kept it going when he sang his own 'Young Forever,' and that's when JT asked the stadium to "sing this for Trayvon."

Source:
Jay Z + Justin Timberlake Dedicate Encore of Toronto Show to Trayvon Martin