See Jennifer Aniston as a Stripper and Jason Sudeikis as a Marijuana Smuggler in 'We're The Millers' [VIDEO]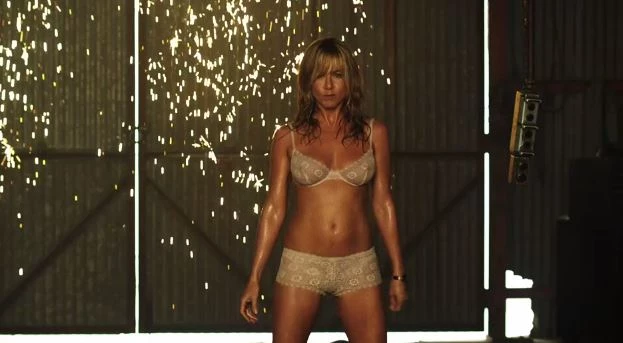 Jennifer Aniston still has sex appeal, a lot of sex appeal, as you'll see in this new trailer for the upcoming movie 'We're The Millers'. In the movie Aniston portrays a cheap stripper recruited by the marijuana dealing Jason Sudeikis to be his wife in an imaginary family that he created to help him smuggle pot across the Mexican border.
The movie also stars Nick Offerman, Ed Helms, Emma Roberts, and Kathryn Hahn. Look for it in theatres on August 9th.
See Jennifer Aniston as a Stripper in 'We're The Millers'
Subscribe to MIX 108 on