Katy Perry Named Billboard's Woman of the Year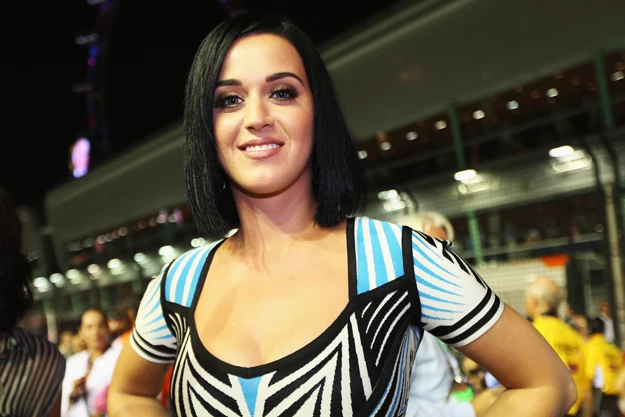 Congratulations to Katy Perry! The singer has been named Billboard's Woman of the Year — and based on her chart records, it's a title she more than earned.
Perry is the first (and so far only) woman to have five No. 1 hits from one record, in this case 'Teenage Dream,' in the entire history of the Billboard charts. Not even her idol Madonna accomplished that! 'Teenage Dream' was on the chart for over 100 consecutive weeks, with a record making 69 weeks with at least one track in the Top 10 of the Hot 100 chart. She even broke Michael Jackson's singles record and won the Billboard Spotlight Award for 2012, so this was well-deserved.
Additionally, Perry's massive 2011 California Dreams tour sold out a whopping 124 arenas worldwide — and donated a large chunk of the ticket sales to various charities. Her heart is almost as big as her … sales! It's seriously hard to believe she's only been around the music scene since 2008, because she's pretty much a constant fixture. She joins previous honorees Beyonce, Taylor Swift and Fergie in nabbing the prestigious award.
"Katy Perry broke into the industry not even five years ago, and has already accomplished more than most artists can hope for in an entire career," Billboard editorial director Werde said in a statement. "We are thrilled to celebrate these incredible achievements and her amazing past 12 months by honoring her with the Billboard Woman of the Year Award. With what seems like a never-ending supply of record-breaking, chart-topping hits, coupled with her unique and fresh style, Katy Perry is hands-down one of the most exciting and inspiring artists in the industry today."
Indeed, Perry herself as made no secret that she's calculated in her sales. When she nabbed the NARM Award in May, she boasted, "It's really so fun working so hard, because I like reaching my goals — I don't know about you. I have to say that I do a lot to sell my records. I do the right things … I work very hard! I like to sell out in all the best ways."
Next: Vote Katy Perry for Best Purple Hair!
Watch the Katy Perry 'Wide Awake' Video Source:
Katy Perry Named Billboard's Woman of the Year