Kesha Takes Animals Behind the Scenes of 'Warrior' Photo Shoot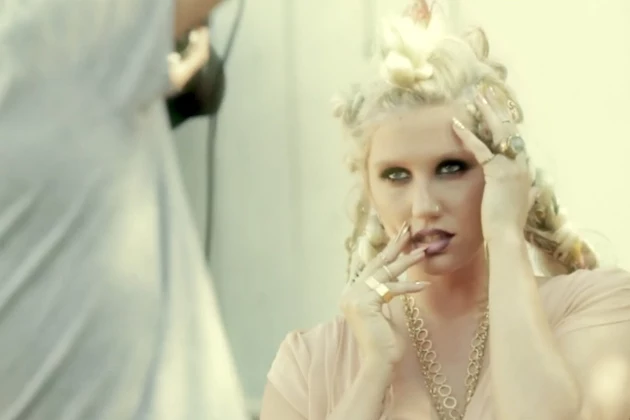 "I have no idea where we are," Kesha giggles in the opening scene of her behind-the-scenes video of her 'Warrior' photo shoot. Soon, we see her in a van being transported somewhere. "It's the first stop on my 'Warrior' photo shoot," she smiled. "Magical adventure tour!" And based on the visuals, that's exactly what it was.
There are cows, there are bulls, there are skulls, there are flowers — there's even a golden speedboat. The cult theme that Kesha channeled in her 'Die Young' video is in full force here as well, even right down to unlocking this video itself: Animals had to find hidden symbols (she's trolling with the world with Illuminati imagery) to see it. Kesha looks gorg with her buttery blond hair in braids, chic makeup (though not as much glitter as we're used to seeing on her) and bizarrely beautiful outfits.
Though she's ever the easy-going, party girl pop star, Kesha did have a few requests while shooting. "I need someone to hold this skull," she says at one point. At another, she asks for a specific type of photo to be taken: "I want this next shot to be of me screaming like I'm being exorcised in a church."
Kesha's looks range from post-apocalyptic hippie to Rainbow Brite Wunderkind to gold lipsticked sexpot, and she manages to pull each one off convincingly. There's also a fun cameo from a close friend of the glitter goddess at the very end of the clip! (He's really, really cute, too.)
Watch Kesha's Behind-the-Scenes Photo Shoot Video!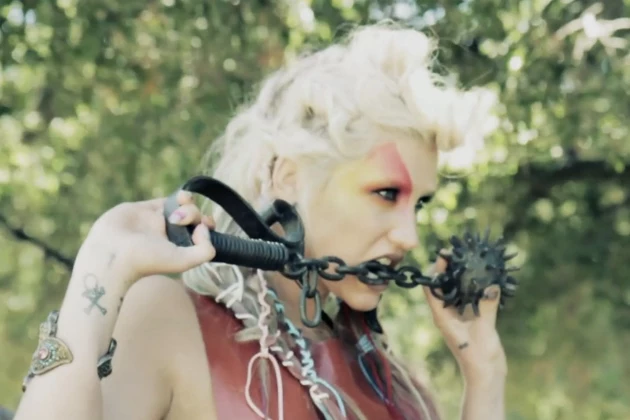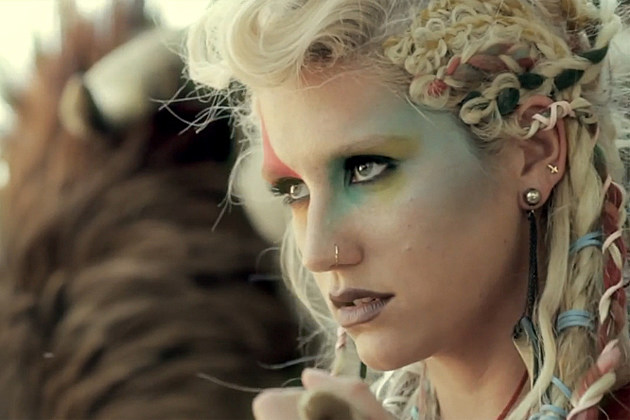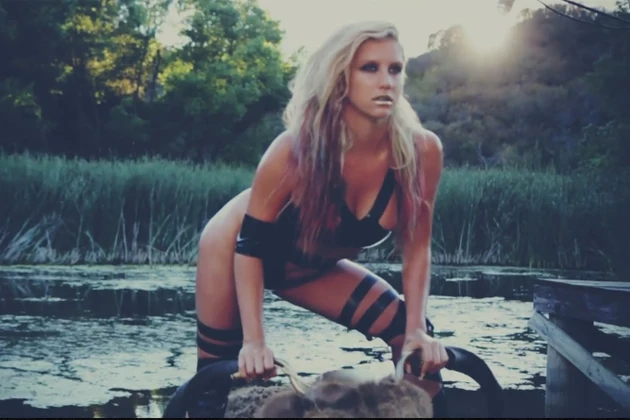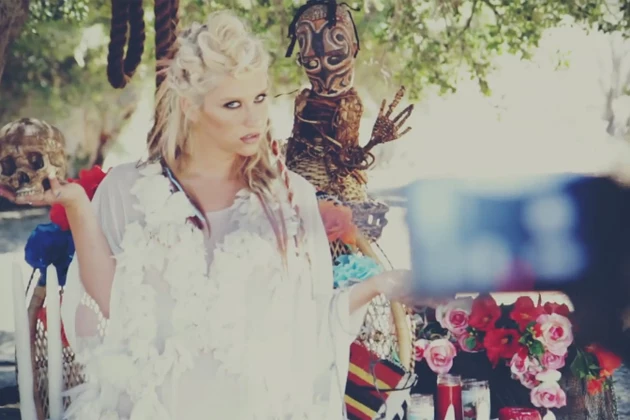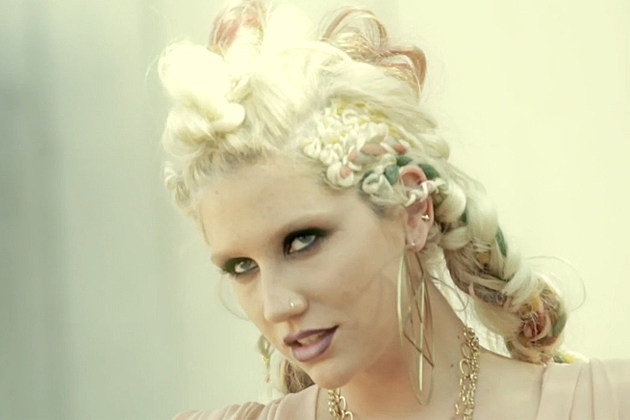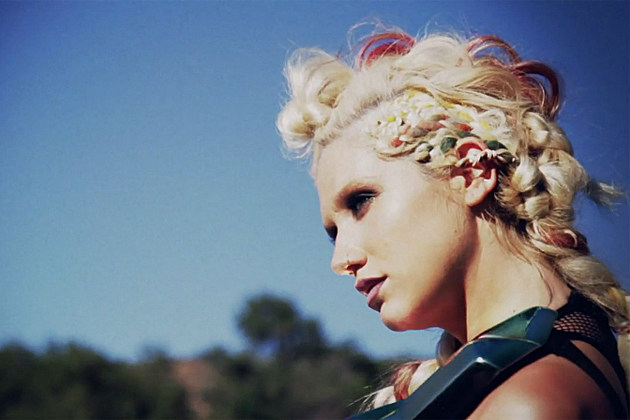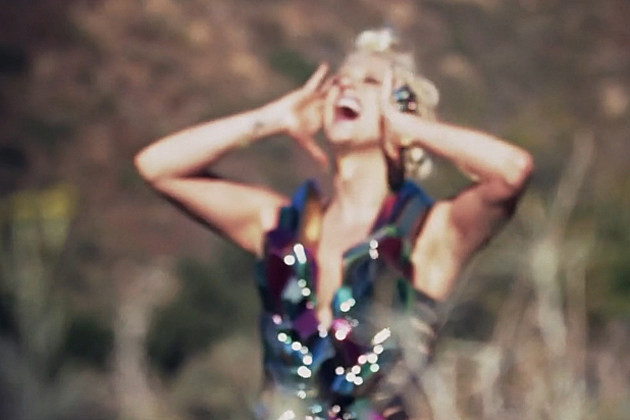 Source:
Kesha Takes Animals Behind the Scenes of 'Warrior' Photo Shoot