Macalister Student Makes Amazing Catch in Wiffle Ball Tournament [VIDEO]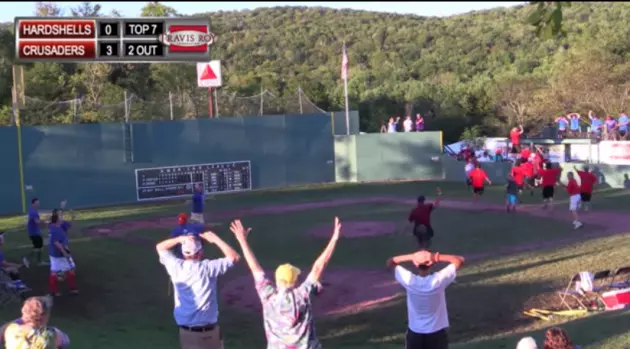 It is always fun to behold an amazing play in sports competition, and who knew that wiffle ball could bring fans to their feet? Some fans in Vermont did just such a thing this past weekend.
Apparently wiffle ball is a pretty big deal in that part of the country as they even have a miniature Fenway park to hold the games and tournaments. The hero of the day is none other than Konner Fleming, a student at Macalister College in the Twin Cities. I am sure his parents must be proud of his extra curricular sportsmanship. To bad nobody was filming our hackey sack tournaments we had at Winona State, my parents would have been so proud!
Subscribe to MIX 108 on