Maroon 5 Teases New Single Titled "Maps" on Facebook, Set for Release June 16 [VIDEO]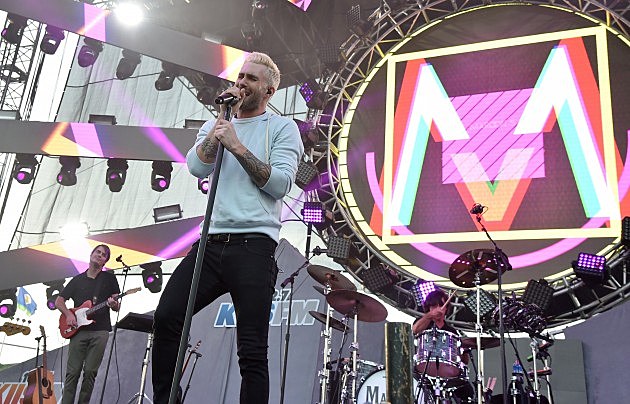 Maroon 5 fans looking to get a taste of the band's upcoming album need only wait until Monday, June 16. The quintet took to social media this week to ramp up excitement for the first single, titled "Maps", set to come out next week. The tease offered on Facebook on Wednesday (June 11) gives fans a scrambled sample of what to expect.
The 3-time Grammy Award-winning group's 5th studio album, "V"  is set for release on September 2 of this year. The group worked with producers like Ryan Tedder, Max Martin, Sam Martin, and others on the album; and long-time keyboardist Jesse Carmichael makes his return to Maroon 5, following a hiatus during the recording of the group's 2012 album "Overexposed".