My Favorite Etsy Item of the Day for Beliebers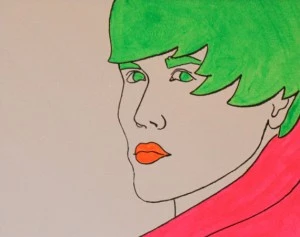 I do not claim to be any type of "artist."  Truth be told, my stick figures need help.  But for the love of Pete, why do you think you can get $20.00 for this?
If anything, this looks like the pencil drawn guy from Aha's "Take on Me" video.
(See that guy HERE.)
Do you REALLY think this resembles Justin Bieber AT ALL?  Or how about these other "gems?"
---