Paula Abdul Performs "Straight Up" and More on "Dancing with the Stars" [VIDEO]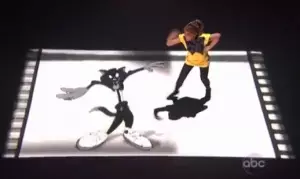 Where do I even start with this?  I was a huge Paula Abdul fan as an 80's child.  Who am I kidding?  I'm still a fan of Paula.  I don't think American Idol was the same for me after she left.  I also watched her reality show and realized she may be a few clowns short of a circus–but I still love her.  And after seeing this performance on "Dancing With the Stars" I love her even more.
There's even a cameo from MC Skat Kat!  I give her a lot of credit for the time and practice that must have gone into this.
Subscribe to MIX 108 on