Solange Knowles' Digital Sales Increase After Elevator Incident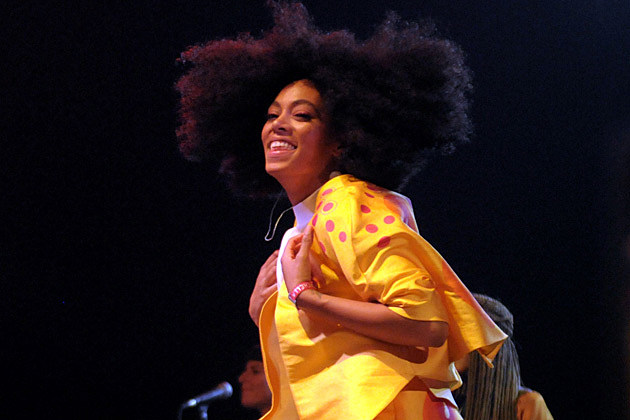 It seems that there is a silver lining for Solange Knowles after the unwanted attention she received as a result of her infamous elevator attack against Jay Z. Reports show that her record sales increased the week of the footage leak compared to the week before.
According to HipHopDX, Nielsen Soundscan data shows that for the sales week ending on May 18, Solange digital track sales were at 2,000 — more than double her previous week's sales at 600.
On May 12, TMZ posted surveillance footage showing Solange attacking Jay Z in an elevator at The Standard Hotel in New York City. Solange, Jay Z and Beyonce had been attending a party after appearing at the 2014 Met Gala. The three later released a statement saying: "Jay and Solange each assume their share of responsibility for what has occurred. They both acknowledge their role in this private matter that has played out in the public. They both have apologized to each other and we have moved forward as a united family."

Source:
Solange Knowles' Digital Sales Increase After Elevator Incident