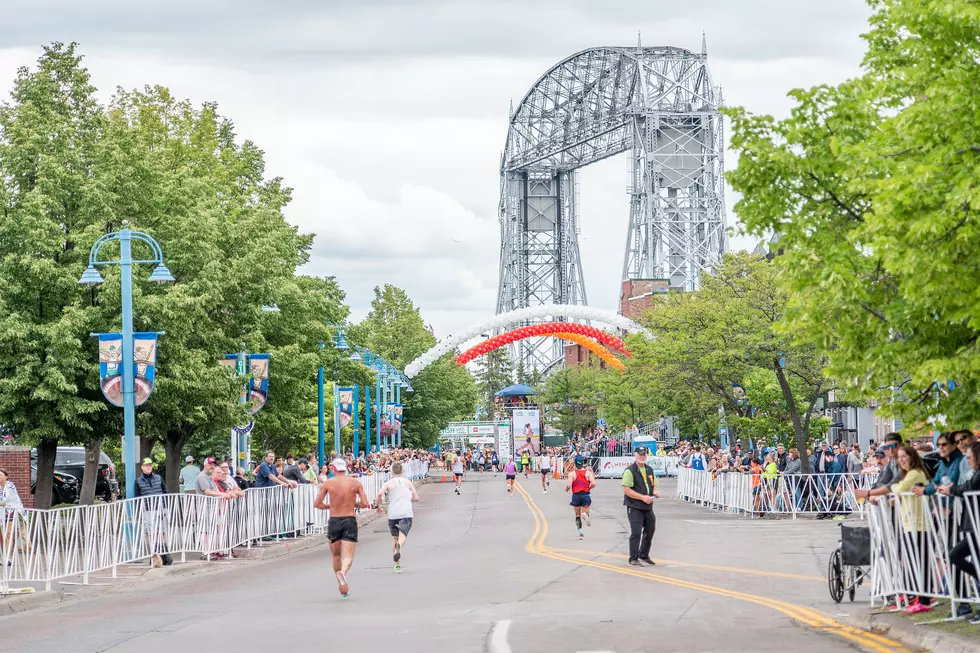 Updated Look At The 2023 Grandma's Marathon Weekend Weather Forecast
Nick Cooper - TSM Duluth
As a huge field of runners prepares to run in the three different Grandma's Marathon Weekend events, the weather will (as it always is) be on the minds of all runners and spectators alike.
In addition to the running events, people looking to check out some of the annual music fun associated with Grandma's Marathon Weekend will want to see the forecast ahead of 'Rock The Bayfront 2023' (see the lineup here).
Here's the latest updated forecast through the events of the big marathon weekend:
Friday Evening - William A Irvin 5K, Entertainment Concert (Duluth)
Friday's forecast shows partly cloudy conditions with temperatures as warm as 66 degrees during the afternoon, cooling down to 56 by 10 pm as a lake breeze around 5-10 mph at times keeping things feeling slightly cooler in Canal Park than away from the lake, where it will get into the 70s.
What about the smoke situation? 
After thick smoke midweek, you might be wondering what the forecast says about smoke for the weekend's activities. The MPCA air quality forecast shows air quality levels in the "good" category for Friday. Air quality might degrade slightly Saturday into the "moderate" air quality category, though a lake breeze may fend off smoke for the race, as it is expected to do for Friday.
"Moderate" air quality is defined as "Acceptable, however, there may be a risk for some people, particularly those who are unusually sensitive to air pollution".
You can read more about the Grandma's Marathon plans if smoke becomes an issue here.
Saturday Morning - Grandma's Marathon Starting Line (Two Harbors)
The morning is expected to start off around 49 degrees at 6 am, warming to near 57 degrees by 10 am. A light and variable breeze trending from the east and south up to 5 mph is anticipated through the morning.
Saturday Morning - Gary Bjorklund Half Marathon/Grandma's Marathon Finish Line (Duluth)
Temperatures will start off Saturday morning at around 53 degrees, with partly cloudy sky conditions. A light and variable breeze up to 5 mph will pick up slightly through the morning, generally blowing from the east (off the lake). Temperatures will warm up to around 70 degrees by noon, with partly cloudy conditions persisting.
Saturday Daytime (Duluth)
Cloud cover will increase some through the midday and afternoon hours, with a high of 72 degrees expected in Canal Park in the area of the race finish and live music at Bayfront. Temperatures away from the lake could warm to near 80.
With the increase in cloud cover comes a slight chance of rain showers or a stray thunderstorm through the afternoon with a lake breeze persisting, between 10-15 mph.
Saturday Evening - Entertainment Tent Concerts (Duluth)
Partly to mostly cloudy conditions will continue into the evening hours, with 30% chance of rain showers after 7 pm. There's also a slight chance of a thunderstorm during the evening as well. A lake breeze will continue, around 5-10 mph through the evening with temperatures cooling to 58 degrees by 11 pm.
14 Tips To Help First-Timers Train For Grandma's Half Marathon
Is Grandma's Half Marathon on your bucket list? The popular race is a huge part of Duluth culture and if you are thinking of taking part some day, here's a good place to start.