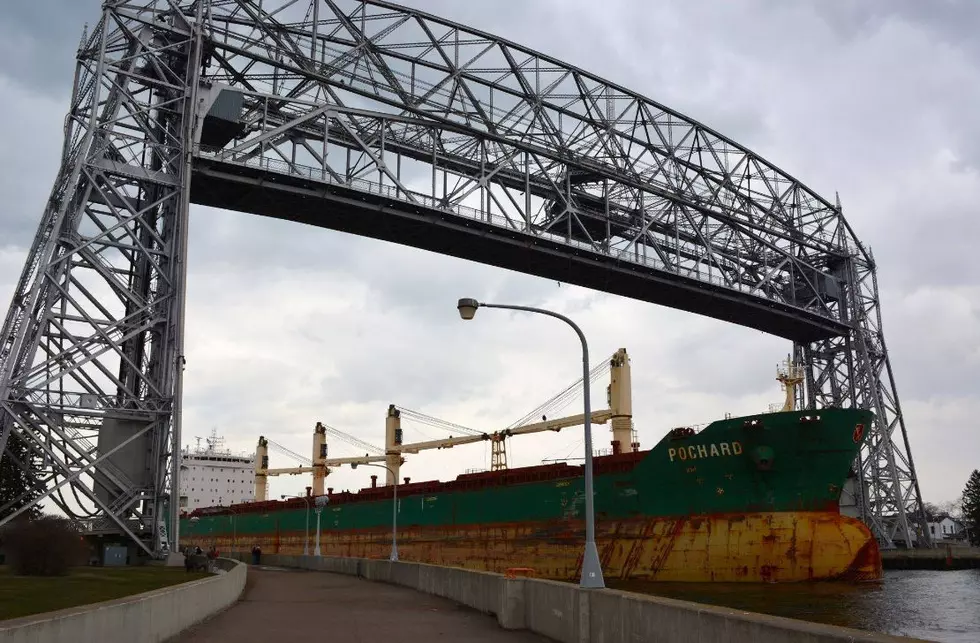 Aerial Lift Bridge Reduced To One Lane Of Traffic Beginning Monday
Nick Cooper - TSM Duluth
If you're driving in the Canal Park area on Monday or Tuesday this week, you could could experience a backed up traffic situation near the Aerial Lift Bridge.
The City Of Duluth has issued the following advisory:
The Minnesota Department of Transportation will be conducting a critical inspection of the Aerial Lift Bridge on Monday, September 16 and Tuesday, September 17. This inspection requires the bridge to drop to one lane of traffic from 8:00a.m. to 5:00 p.m. each day. The Bridge will resume normal two-way traffic after 5:00 p.m. on Monday and Tuesday. Traffic flow will be controlled by the traffic lights located on the Aerial Bridge.
Thankfully for motorists, this inspection was not done during the summer when tourism in the area spikes and the traffic impact would be significantly greater.  It's also helpful to have it being done during business hours and very early in the week.