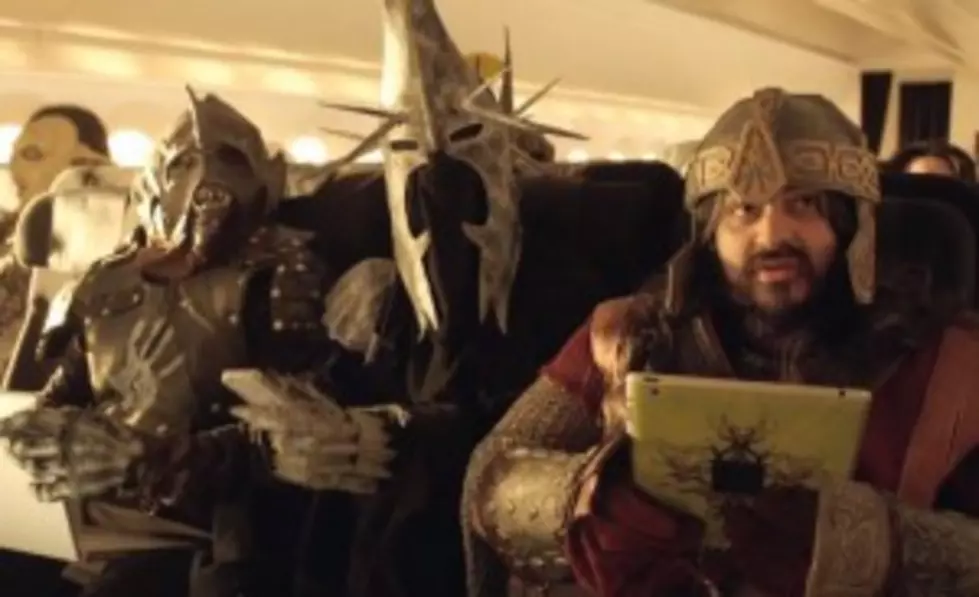 Air New Zealand Produces 'The Hobbit' Safety Video for Their Middle Earth Flights [VIDEO]
YouTube
Air New Zealand is making the most of their partnership with Peter Jackson and 'The Hobbit' by producing a safety video for their "Middle Earth Flights" which fly to the magical land featured in the 'The Hobbit' and 'Lord of the Rings', New Zealand.
The video is also used as part of a contest with Air New Zealand, the airline is giving away tickets and a trip for the world premiere screening of 'The Hobbit: An Unexpected Journey in New Zealand on November 28th.' If you win, can you take me please? Thanks.
The safety video even includes an appearance from Jackson, who quickly disappears, any idea how he might do that? I wish all airline safety videos were this entertaining, I might actually watch them.