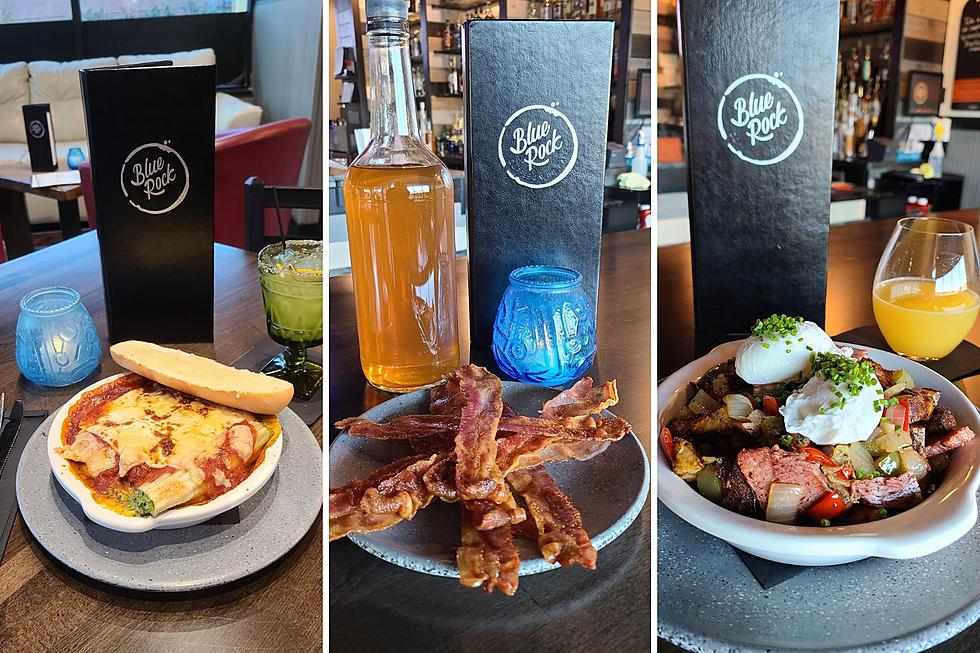 Blue Rock Grill Set To Open In New Duluth Location This Fall
Blue Rock Grill on Facebook
Remember Blue Rock Grill, which was up by the Miller Hill Mall? They're going to be making their return to Duluth again this fall - in a new location!
The food and beverage hotspot, which was previously located at 1702 Miller Trunk Highway, shared this spring that they would be departing their mall area location with "a new location to be announced soon".
Visiting their website, a banner pops up that says "Stay tuned - Blue Rock Grill is moving locations! Check back soon for additional details! (Yes. Still in Duluth.) In an additional tease on their Facebook page, they recently shared "The rock is starting to roll once more!" saying that they will be returning soon to Duluth!
Their old location near the Miller Hill Mall will be occupied by a new sushi and ramen restaurant called Ichiro Sushi and Ramen, which sounds like it might be open perhaps sometime this fall.
After a summer of suspense, we now know where Blue Rock will be moving to.
Where in Duluth is Blue Rock Grill moving to?
Darren Danielson with our news partners at WDIO got the scoop, sharing this week that the restaurant and bar is relocating to Downtown Duluth, with plans to open this fall. The regional operations manager for the company that owns Blue Rock said that they had always planned to reopen the restaurant somewhere in Duluth. After a few months to figure out where and "work out some of the kinks", they developed a plan for their new location.
Blue Rock, which is owned by the same parent company that owns 7 West Taphouse, will be moving into the building currently occupied by 7 West in Downtown Duluth, located at 7 West Superior Street.
READ MORE: New Retailer To Move Into Old Apricot Lane Location At Miller Hill Mall
WDIO was told that they don't want to change the access to great, quick lunch food in the location for their downtown clientele. They do, however, say they look forward to incorporating some Blue Rock favorites as part of an expanded menu that will be available.
When will Blue Rock be opening in its new location?
The timeline lays out a fall changeover for the location, with 7 West Taphouse closing in September. After making the necessary changes to the location, they hope to have Blue Rock open on Superior Street in early October.
Then + Now: See How Much Superior Street Has Changed Over The Years
Superior Street, one of Duluth's main roads, has a rich story spanning over the history of the city. Here's how things have changed over the last several years.
24 Outstanding Places To Grab Dessert In The Twin Ports Area
Whether you're looking to celebrate a special occasion or just want to treat yourself to a special treat, here are some incredible places to go out for dessert in the Duluth - Superior area.
For this list, we look at places with on-location seating to enjoy your treat. We also decided to not include exclusive ice cream and frozen yogurt places. While ice cream and fro-yo are delicious, most people know where to find great ice cream in the area.