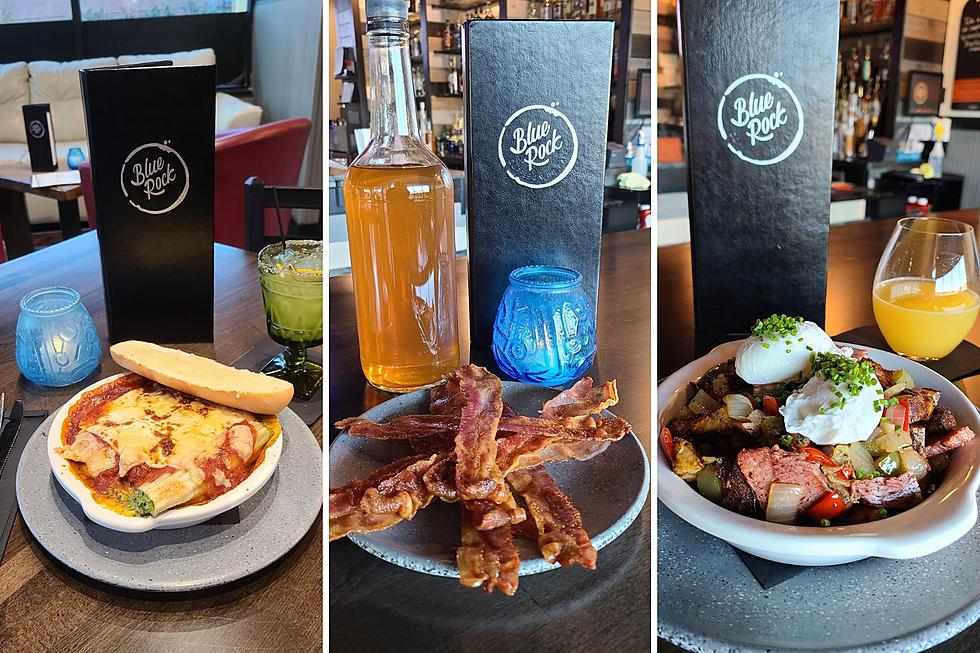 Blue Rock Grill Shares Opening Details For Downtown Duluth Location
Blue Rock Grill on Facebook
Fans of the popular eatery Blue Rock Grill were bummed when the establishment announced in the early part of 2023 they would be closing at their location near the Miller Hill Mall.
The good news is that they very clearly stated they would be returning to another location, though the details of where and when remained unclear through much of the year.
In August, we got the news that Blue Rock Grill would be moving to Downtown Duluth, taking over the space that had previously been occupied by 7 West Taphouse, right near the corner of Lake Avenue and Superior Street.
Ownership of Blue Rock, which is the same parent company as 7 West, explained this summer that they had always planned on reopening somewhere in the Duluth area.
READ MORE: Ichiro Sushi & Ramen Opens In Old Blue Rock Grill Location - Here's What To Know About The New Eatery
After "working out some kinks", they proceeded with a plan to replace 7 West in Downtown with Blue Rock, looking to incorporate Blue Rock and elements of 7 West into what the downtown location would be transformed into.
Offering wine, cocktails, whiskey, beer, and a delicious food menu, they also aim to provide some of those quick lunch options that people working downtown will also appreciate.
The initial news we got was that they would shut down 7 West in September, making some changes, and reopening as Blue Rock sometime in October. Now that we're in October, we're getting a clearer picture of when they'll be open!
In a string of social media posts, they've been hinting at an October 9 opening date, confirming this date in a late September Facebook post and on their website.
So, with an opening date projected for Monday, October 9, we have uncovered some additional details about the hours they'll be open once they start welcoming the public.
They recently updated their Facebook page to reflect what it looks like their hours will be once the open. Their update shows that they'll be open from 11 am to 8 pm Monday, Tuesday, Thursday, and Friday. Their Facebook page currently says they'll be closed Wednesdays, Saturdays, and Sundays.
We'll see if these hours stick once they officially open, but it gives us an idea of what their hours may be.
24 Outstanding Places To Grab Dessert In The Twin Ports Area
Whether you're looking to celebrate a special occasion or just want to treat yourself to a special treat, here are some incredible places to go out for dessert in the Duluth - Superior area.
For this list, we look at places with on-location seating to enjoy your treat. We also decided to not include exclusive ice cream and frozen yogurt places. While ice cream and fro-yo are delicious, most people know where to find great ice cream in the area.
Gallery Credit: Nick Cooper