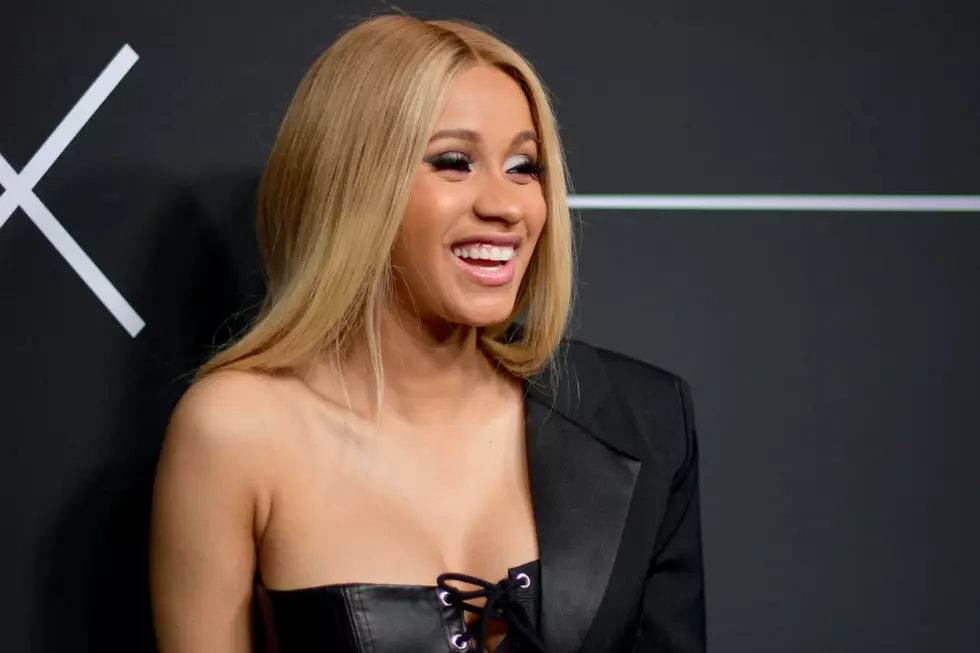 Cardi B Just Made Chart History…Again
Matt Winkelmeyer, Getty Images
Cardi B officially cannot be stopped. Not only did her recently release debut LP Invasion of Privacy debut in the No. 1 position on the Billboard 200 chart, she also made chart history this week.
She currently charts 13 entries on the Billboard Hot 100, passing Beyonce for the most simultaneous titles on the ranking by a solo female.
During the week of May 14, 2016, Queen Bey boasted 12 tracks on the Hot 100. Unsurprisingly, that was also the week her album Lemonade rocketed to No. 1 on the Billboard 200. All the album's songs charted that week.
Cardi B is currently feeling that love. Below are all the tracks she currently has charting, as well as placement:
No. 8, "I Like It" (Cardi B, Bad Bunny & J Balvin) (debut)
No. 10, "Finesse" (Bruno Mars & Cardi B)
No. 11, "Be Careful"
No. 21, "Drip" (feat. Migos) (debut)
No. 23, "I Do" (feat. SZA) (debut)
No. 28, "Ring" (feat. Kehlani) (debut)
No. 32, "Bartier Cardi" (feat. 21 Savage)
No. 38, "Get Up 10" (debut)
No. 39, "Best Life" (feat. Chance The Rapper) (debut)
No. 43, "Bickenhead" (debut)
No. 50, "Thru Your Phone" (debut)
No. 57, "She Bad" (Cardi B & YG) (debut)
No. 58, "Money Bag" (debut)
The only track from Invasion of Privacy not on the list is her breakthrough hit, "Bodak Yellow (Money Moves)," which slipped off of the charts after 35 weeks.
[gallery carbonlayout="fullscreen" galleryid="252:545750" galleryindex="0" gallerytitle="Most Surprising Facts About Cardi B" ids="545798,545809,545808,545806,545805,545803,545802" showthumbs="no"