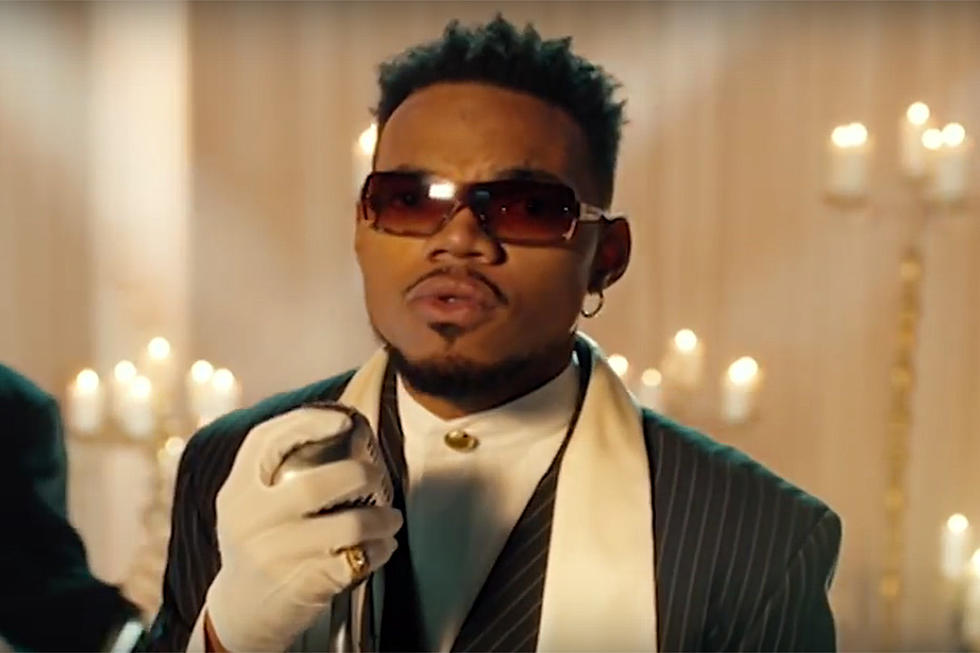 Chance The Rapper Earns 2018 Emmy Nomination for 'Saturday Night Live' Barack Obama Song
Saturday Night Live via YouTube
Along with Grammy Award-winning rapper, Chance The Rapper can now add two-time Emmy-nominated artist to his growing list of achievements.
On Thursday (July 12), Chano earned his second Emmy nomination after his Saturday Night Live song, "Come Back Barack," was nominated for Outstanding Original Music and Lyrics at the 2018 Emmys. Originally written by Eli Brueggemann, Chance performed the song during a November 2017 episode of the NBC series.
The 1990s slow jam-inspired song finds Chance, as well as cast members Kenan Thompson and Chris Redd singing a sultry ode to former U.S. president, Barack Obama as current images of the former commander-in-chief appear on the screen.
The rapper celebrated the nomination on Twitter, writing, "Thank you @nbcsnl for getting me another @TheEmmys nomination for the second year in a row! Being with you guys for a week is an indescribable experience that stays with you forever and with or without the glory of an Emmy nod, the funnest shit of all time. @officialkenan."
Chano is up against a stacked field, facing off against comedy legends Steve Martin and Martin Short for their song "The Buddy Song," as well as "In the Market for a Miracle" from A Christmas Story Live! and "High Crimes and Misdemeanors" from The Good Fight.
Check out Chance The Rapper's tweet below.
See Photos of Chance The Rapper's Different Looks Over the Years