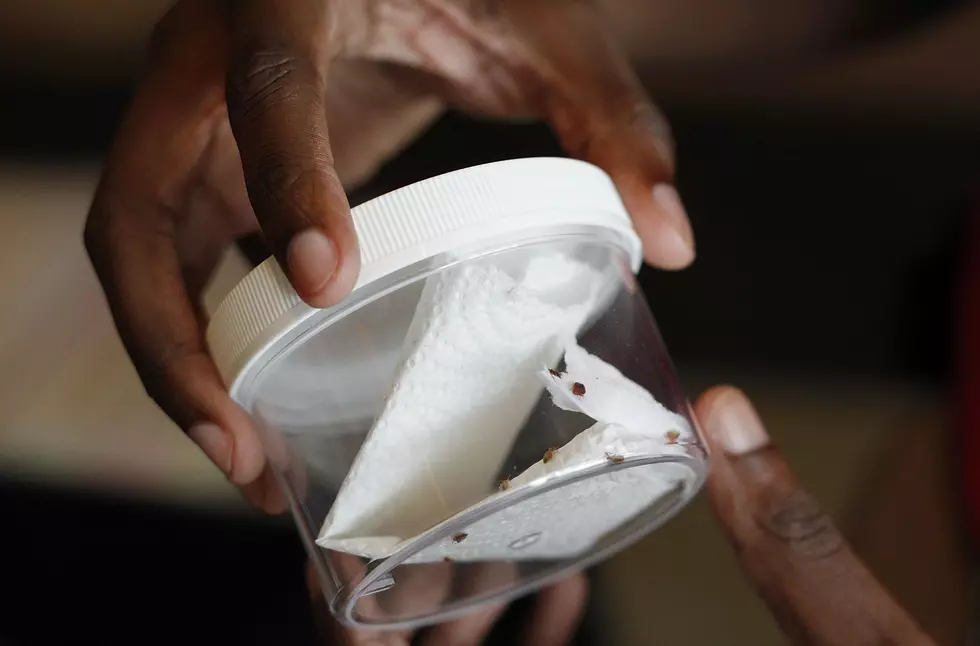 Comedian Claims He Was Bitten By A Bed Bug In Minneapolis Hotel
Getty Images
Comedian Alexia Guerreros recently took to social media saying that his recent visit to the Twin Cities was ruined after he was allegedly bitten by a bed bug in a Minneapolis hotel. Being a standup comedian would be a grueling job. Not only doing your comedy act night after night but all the traveling you have to do just to try and make a living.
Guerreros who is from New Jersey is no rookie to the comedy scene performing nightly at clubs in New York City. He also does podcasts and does 3 characters on the show Bojack Horseman on Netflix.
He was recently in the Twin Cities and stayed at the Hilton Garden Inn in downtown Minneapolis. According to his posts on Twitter, he was in town to host an event and do stand-up. He did not book the hotel his co-host did and he said initially he was suspect of the place but decided to stay anyway.
After being in his room for only an hour he decided to lay down on the bed when he felt something bite his leg. He looked down and noticed a brown bug on his sock. He jumped up and ran into the bathroom folding down his sock to preserve the bug. 24 hours later he noticed he had a fairly large rash on his leg where he was bitten by the bug.
He did show the bug to someone at the front desk and they said it looked like a tick. According to Guerreros tweet: " First he tried to tell me it's a tick, but he had looked up bed bug on his phone and it's the twin of the image on his phone. It looks like this bug is looking in a mirror I point that out and he nervously shuts his phone off."
The employee offered Guerreros another room which he declined, he threw out all the clothes he was wearing including his shoes and checked into another hotel. Unfortunately, his rash proceeded to get worse and when he returned home he went to the hospital where they put him on medication.
Bring Me The News spoke to a representative from the hotel who issued the following statement:
Hilton Garden Inn Minneapolis Downtown was saddened to learn of this guest's situation. The hotel responded swiftly and conducted third-party testing which resulted in no traces of bed bugs in the room. It is our continued priority to provide safe and welcoming environment for travelers by conducting proactive searches and treatment as needed throughout the year.

 
Famous Comedians From Minnesota
40 Famous (And Random) Actors On Cameo