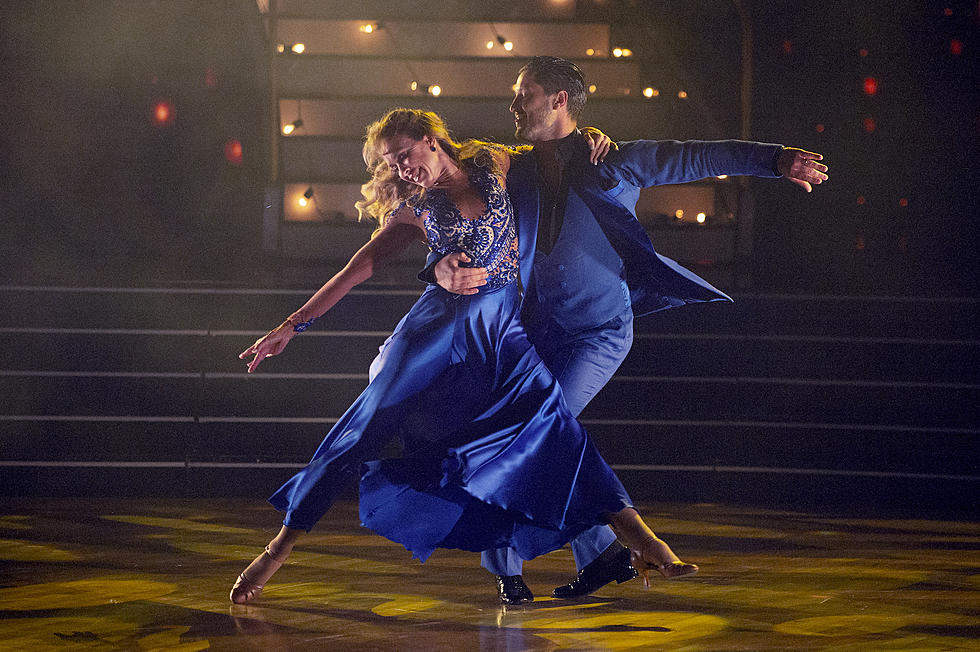 'Dancing With the Stars' Will Be Disney+'s First Live Series
ABC via Getty Images
In what could be a major step in the evolution of Disney+, the streaming service announced today that it would become the new home of Dancing With the Stars this fall. The perennial primetime favorite, which has been airing on ABC since 2005, will now premiere new episodes on Disney+ for at least the next two seasons. It will be Disney+'s first live weekly show.
Dancing With the Stars is an American version of a British dance competition series, Strictly Come Dancing, which premiered on BBC One in the spring of 2004. The American Dancing With the Stars was still doing reasonably well on ABC; last fall's run of episodes still ranked among the top unscripted series with adults 18-49. Its current host is Tyra Banks. Its three main judges, Carrie Ann Inaba, Bruno Tonioli, and Len Goodman, have all been with the show since its very first season.
Here was Disney Media and Entertainment chairman Kareem Daniel's comment on the news:
'Dancing with the Stars' has entertained fans for 16 years on ABC, and we are excited to bring this beloved show exclusively to Disney+ as the platform's first-ever live series. The show's broad appeal, as well as the overwhelming popularity of its Disney-themed competition nights, make Disney+ the perfect home for 'Dancing with the Stars' while continuing to expand our demographic reach.
While streaming services occupy an increasingly large chunk of Americans' home viewing, live broadcasts are still relatively rare among the biggest competitors in that space. Apart from occasional sports broadcasts — like Amazon Prime airing NFL Football — most of the larger sites like Netflix and Hulu and Disney+ have stuck to libraries of films and television shows. So Disney+ getting into live television could potentially be huge news, with ramifications far beyond just Dancing With the Stars.
Sign up for Disney+ here.
The Worst Movies on Disney+
Disney+ is home to some of the most wonderful family films ever made ... and also these disasters.