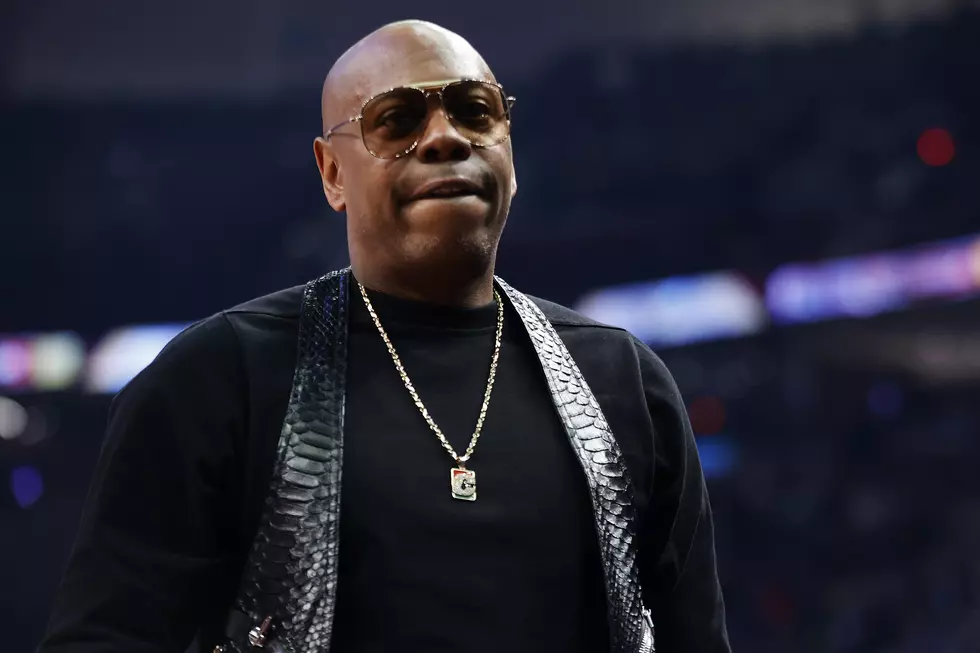 UPDATE: Dave Chapelle Performing Multiple Shows In Minnesota This Week
Getty Images
UPDATE JULY 19 2022: According to BringMeTheNews Chapelle's show at First Avenue Wednesday, July 20 sold out in 5 minutes today. Therefore two more shows have been added to a different venue, The Varsity Theater in Minneapolis. The shows are Thursday, July 21, and Friday, July 22. Get tickets here!
ORIGINAL STORY JULY 19 2022:
Dave Chapelle is coming back to Minneapolis and this time he will be performing in one of my favorite venues of all time First Avenue in Minneapolis. For those of you that follow Chapelle and watched his shows you know he is a big fan of Prince, so there are sure to be some references to the Purple One in his set tomorrow night. Especially doing his show at First Avenue which he has sold out many times in the past.
According to WCCO-CBS news Chapelle has stated his love for the Twin Cities all the way back in 2013 as he was coming off some sold-out shows at First Avenue and the Pantages Theater. He said the reason he loves to come there and usually extends his stay is because of his fans.
When asked by CBS reporter Reg Chapman how Much Minnesota love him he replied:
Chappelle: Uh, how do people treat me when I'm like walking around? ... Great, man. As a matter of fact, no one really bothers me. People talk to me, they say hi, sometimes do a little camera phone picture but for the most part, I'd say people been really nice. They've been great. I don't expect much, you know what I mean? When I go out, what am I supposed to ... as long as they stay within the certain parameters. I dunno. It's been cool.
Tickets for his shows sell out super quickly. For more information and to purchase tickets go to FIRSTAVENUE.COM Tickets went on sale at 10 am this morning, go quick before it sells out. This is a 21+ show Wednesday, July 20, 2022.
Famous Comedians From Minnesota
40 Famous (And Random) Actors On Cameo