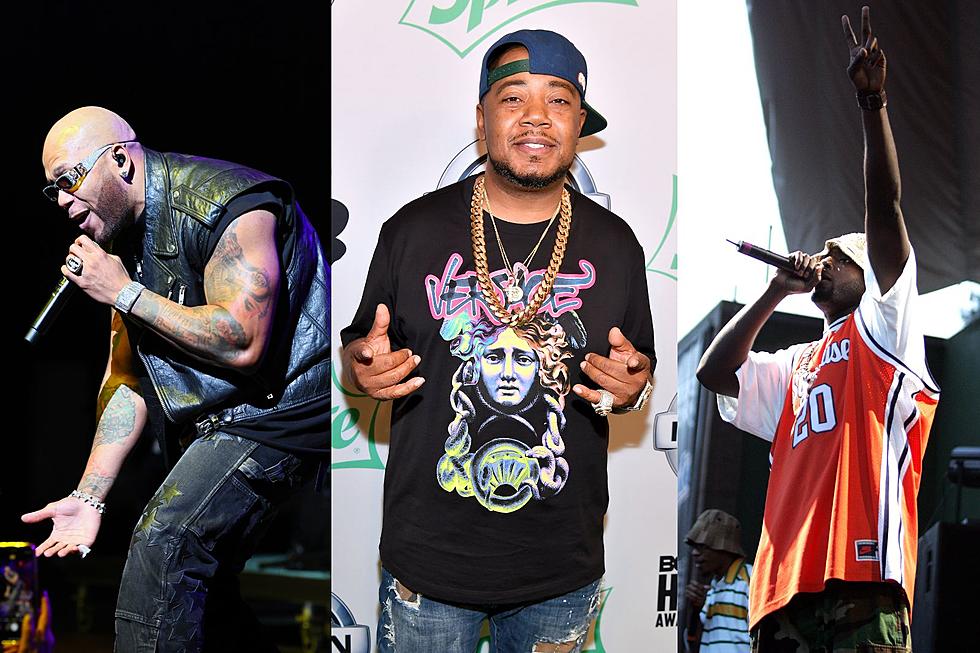 UPDATE: Nappy Roots Added To Flo Rida + Twista Show In Duluth
Frank Micelotta, Leon Bennett / Stringer, Paras Griffin / Stringer, Canva
UPDATE 5/15/23 2:50 PM:
The DECC shared on their Facebook page that another act has been added to Flo Rida and Twista's show set for June 30th, 2023 at Bayfront Festival Park.
A southern rap group from Kentucky, Nappy Roots is now set to perform at what should be a great show. Nappy Roots is known for hits such as "Awnaw" and "Good Day" which was featured in the hit animated movie "The Secret Life Of Pets".
Original Post:
Popular hip-hop artists Flo Rida and Twista are set to perform at Bayfront Festival Park in Duluth for 2023.
Flo Rida is a Florida native who broke onto the scene in 2007 with his smash hit 'Low' where he teamed up with T-Pain, and was even nominated for a Grammy. 16 years later, people are still getting low with their apple-bottom jeans, and boots with the fur. He has sold over 80 million records worldwide and has several other hits including: 'Right Round' (2009) with Kesha, 'My House' (2015), 'Good Feeling' (2011), and so much more.
He'll be joined by Chicago native Twista.
The rapper is probably most known for how fast he can rap. In 1992 he was able to pronounce 598 syllables in 55 seconds, giving him a Guinness World Record. He also had hits such as: 'Slow Jamz' (2003) with Jamie Foxx and Kanye West, 'Overnight Celebrity' (2004), 'Sunshine' (2004) with Anthony Hamilton, and so much more.
Flo Rida and Twista will take the Bayfront stage on Friday, June 30th, 2023. Tickets for the general public will go on sale at 8 am on Thursday, March 16th, 2023. However, there is currently a "VIP Party Pit" presale going on right now through Wednesday, March 16th, 2023 at 10 pm. The code for the presale is "GOODFEELING". You can get tickets for the show right here.
This will be the second big hip-hop show coming to the Twin Ports this year. About a month ago, we found out Kevin Gates and Waka Flocka Flame will perform at Amsoil Arena this April.
Ten Songs That Most People Got The Lyrics Wrong Through The Years
Top 10 Bands That Performed In Duluth During The 1990's