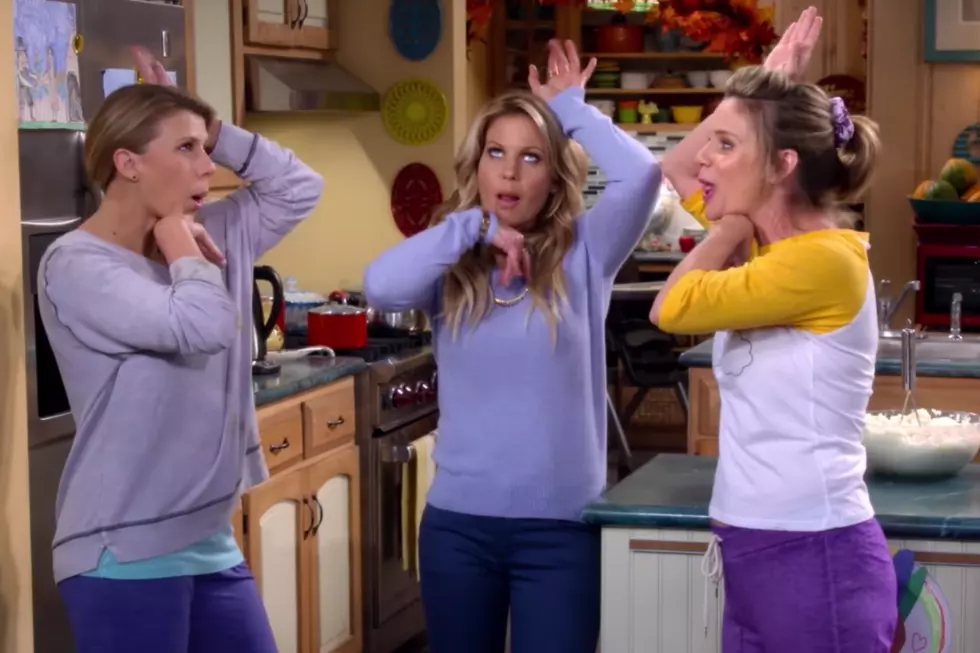 5 Key 'Fuller House' Season 2 Trailer Moments: Steph Kisses a Gibbler!
YouTube
You know what they say: Home is where the disgruntled former newscaster dad who's in the thick of a midlife crisis is.
Fuller House, which premiered in February on Netflix and served as an extension of the classic ABC family comedy Full House, released a brand new Season 2 trailer today (November 1) that proves The Tanners are still nowhere close to resolution. Sure, they're as chaste as puritans and hardly ever swear, but none of them can manage a healthy relationship and each is still messed up in a way only a truly repressed person could be.
But hey, the family's made it this far! And, considering their San Francisco abode features throw pillows that are probably embroidered with the word "hope," Stephanie, DJ and the whole gang might as well hold on to the sentiment. Check out five key moments from the Fuller House Season 2 trailer, and be sure to tune in when the whole series rolls out on Netflix on December 9!
1. Stephanie Kisses a Gibbler: We knew that Stephanie was getting a love interest when the show returned, but that it was Kimmy's younger brother was quite the surprise. Sisters-in-law was a title we never expected Kimmy and Steph to share.
2. Danny's in the thick of a mid-life crisis: Having just turned 60, the Tanner patriarch — who's always been secure and figured-out — finally feels a bit of existential dread. Thankfully, his daughters are around to help him get back onto solid ground.
3. Kimmy insists on remaining a lunatic: Screaming in limos? She's doing it! Insisting everyone around her affect turkeys' gobbling? You can count on it. It's not new that Kimmy's a lunatic, but it's kind of new that she's this nuts.
4. DJ's out of luck in the love department: DJ had more suitors than she knew what to do with in the first Fuller House season, but now, both of her interests have moved on with other girlfriends. Poor, poor Deej.
5. So much holiday-ing: If you're the type to crank up the Christmas music just as soon as Halloween's over, you are in luck — there's more merriment than you'll know what to do with here.
These Fuller House Season 1 Quotes Will Either Make or Ruin Your Day: