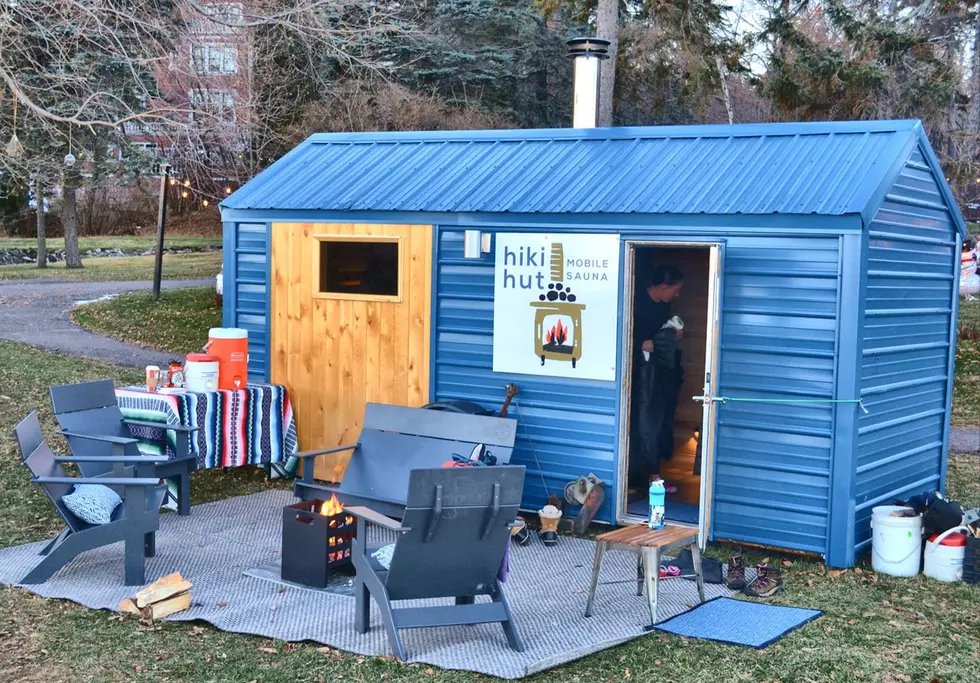 Hop Into A Toasty Portable Sauna On Park Point on Saturday December 29
Photo: Hiki Hut Facebook Page
How does a steaming hot sauna sound in December out on Park Point? Well it is going to be a reality tomorrow with the Sauna At Park Point Event Hosted by Hiki Hut Mobile Sauna. The event will be held from 11am-5pm at the Park Point Recreation area by the Sky Harbor Airport.
Now is your chance to take a beach vacation this holiday season with out even leaving the Twin Ports. Conditions are perfect, with Lake Superior at 38° and the hiki hut at 180° and the water is just a boardwalk away. You must book your tickets ahead of time, the sauna seats six people and every seat is the same.
Pricing is: Sauna Session for 60 minutes is $12                                                                                  Sauna Session for 90 minutes is $16
Requirements:  We require swimsuits to be worn at all times while visiting the hiki hut. A towel to sit on and an extra one for drying, if you'd like. We hope to create as little waste as possible, thus your own water bottle is a must. ****Make sure you hydrate and use the restroom before you arrive.
The Hiki Hut will have a place for you to change and store you clothes, shoes, and coats while you're enjoying the sauna. For more information about the Hiki Hut Click Here or check them out on Facebook