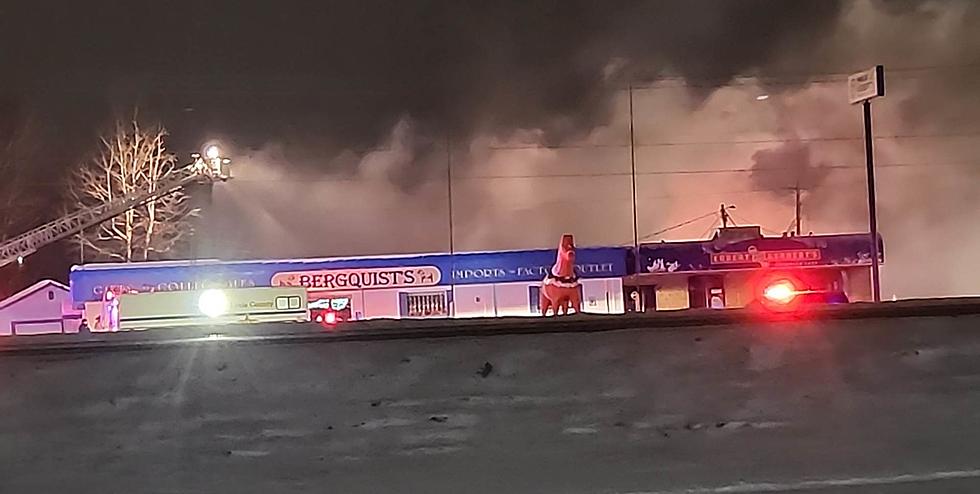 Cloquet Erbert + Gerbert's Sets Target Re-Opening Date After Fire
Shawn Boyd
The Cloquet Erbert & Gerbert's announced on social media that the clean-up process has begun in their store. The store received smoke damage after Berquists Imports suffered a fire in their warehouse in the back of the building it shares with Erbert's & Gerberts.
According to Al Kurtz, smoke started coming into the sandwich shop on Wednesday, February 22, at about 4 pm. They called 911 and Cloquet and area fire departments responded, battling the blaze. The Berquists Imports business suffered damage from flames, according to Fox 21. Erbert & Gerbert's suffered heavy smoke damage. They were forced to temporarily close.
Owner Al Kurtz says that the clean-up process is underway now, and they have to throw out everything in the shop. There was a smoke film on everything, so they need three weeks to wipe down and throw out the food, dry goods, and even soda. He stressed in the post that they aren't taking any chances with safety.
Owners of Berquist Imports, which lost their warehouse and suffered fire damage in their main store, said their future is uncertain.
Erbert & Gerbert's says they need three weeks to clean the store. They have set a target date of March 20, 2023, to re-open. They also took time to thank the firefighters who braved the cold and windy conditions to save their location on the 1400 block of Highway 22 in Cloquet.
CHECK IT OUT: See the 100 most popular brands in America