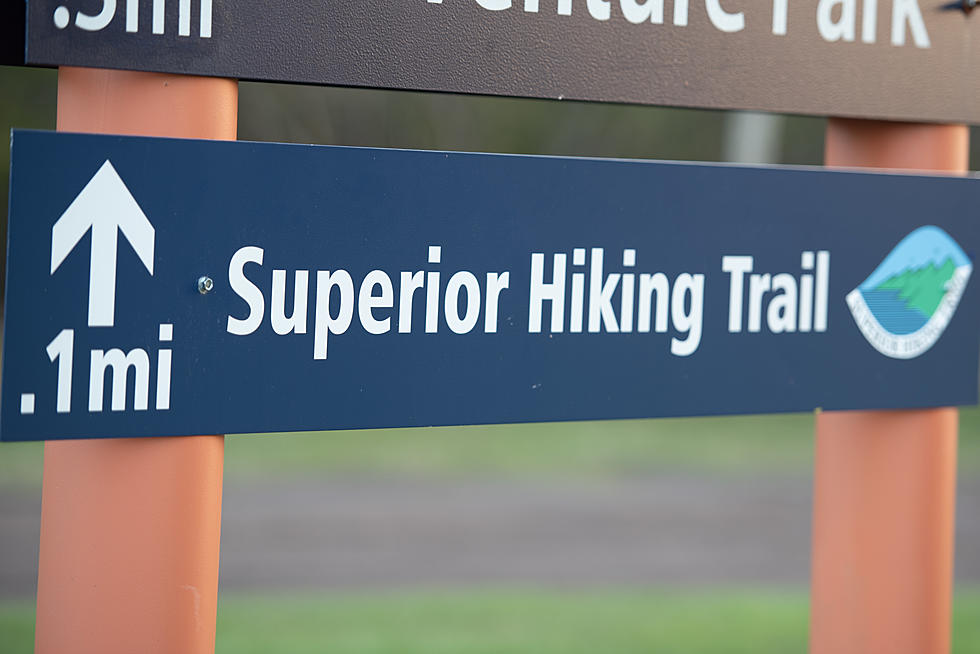 Opening Date Set For Superior Hiking Trail Store on Minnesota's North Shore
Nick Cooper - TSM Duluth
The Superior Hiking Trail is a Northland favorite for all outdoor enthusiasts. The 310-mile-long hiking trail in northeastern Minnesota features rocky ridges overlooking Lake Superior for most of its length.
Visitors to the trail can enjoy day hiking, backpacking, thru-hiking, and trail running. It truly is a unique and beautiful trail that caters to just about every skill set.
Exciting trail-related news arrived recently when the Superior Hiking Trail Association announced that their Trail Store would soon be opening for the 2023 season. The Superior Hiking Trail Store will not only once again serve as the place to get great new gear and a variety of logoed merchandise, but it's a great resource for visitors to the trail with guides and maps also available.
The Superior Hiking Trail Association announced through their Facebook page that the Trail Store would be opening for the season beginning Thursday, May 18 at 9:00 a.m. It will then be open to the public from 9:00 a.m. to 4:00 p.m. every Thursday and Friday through Friday, October 27.
Staff and volunteers also look forward to answering any questions you may have and hearing about and celebrating your grand adventures on the SHT. Your stories inspire us and our work here at the Superior Hiking Trail Association! All purchases support the management and maintenance of the Trail.
They remind trail visitors that their online store is open all year round and they also offer curbside pickup from 9:00 a.m. to 4:00 p.m. Monday-Friday.
If plan on visiting the Superior Hiking Trail, be sure to first visit the official website, SuperiorHiking.org. It not only provides trail conditions, but it also provides all the resources you need to plan and prepare for your trip.
LOOK: 25 must-visit hidden gems from across the US
From secret gardens to underground caves,
Stacker
compiled a list of 25 must-visit hidden gems from across the United States using travel guides, news articles, and company websites.
27 City Park Spaces In Duluth + Superior To Spend Time Near The Water
This is by no means a complete list of every park in Duluth and Superior with some kind of body of water, but it does include some of the best options in the Twin Ports to enjoy some time near a lake, river, stream, or pond!