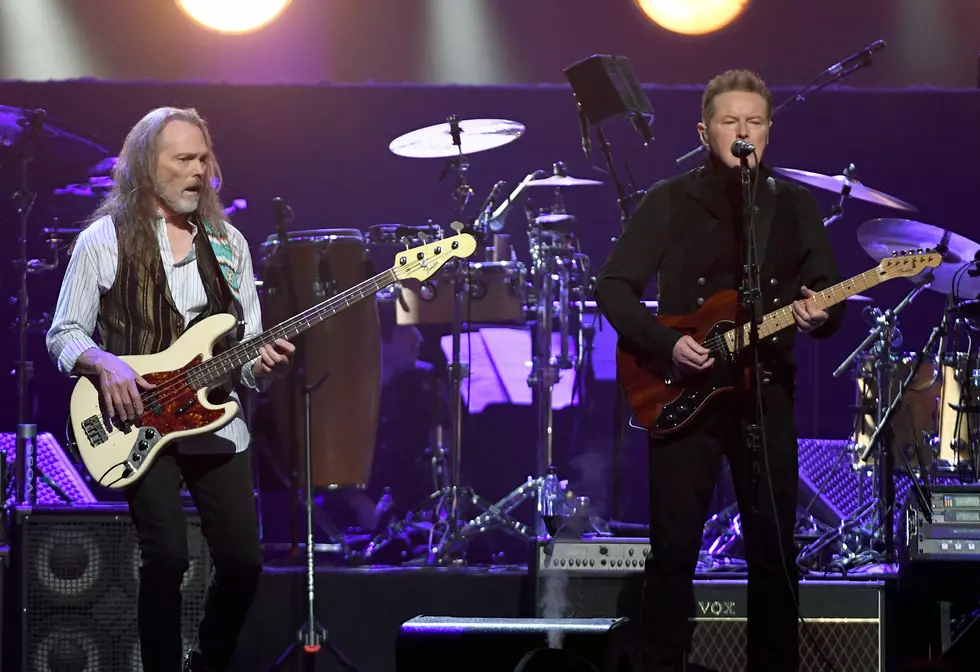 New Opening Act Announced For Minnesota's Eagles Farewell Tour Stops
Getty Images
With the two Minnesota dates approaching for The Eagles 'Long Goodbye' farewell tour, a new opening act has been announced to kick off the shows.
If you've been following the news, Steely Dan was initially announced as the opening act for the entire Eagles farewell tour. Due to an undisclosed medical issue, Steely Dan founding member Donald Fagen is dealing with, other acts have been stepping in to fill the role of starting off each show since September 20 - the last show Steely Dan did with The Eagles.
Fagen was briefly in the hospital in October, then spent the remainder of the month recovering from whatever sent him to the hospital. As the calendar flipped to November, it was announced that there were plans for Fagen and the rest of Steely Dan to rejoin the Eagles tour starting in November.
That, unfortunately, never came to be.
With Steely Dan out for another chunk of this tour, the Eagles have been leaning on other acts. Sheryl Crow and Steve Miller Band had played the role of opening act for some of the October dates, pivoting to a different act more recently.
Joining The Eagles now is another legendary act in the classic rock world.
The Doobie Brothers were announced as the new opening act for the earlier November dates in North Carolina, and they've now been extended as the opening act for more of the November shows, including the two in Minnesota on November 17 and 18 at Xcel Energy Center in St. Paul.
The Doobies just recently wrapped up the Canadian portion of their 50th Anniversary Tour, which also included a stop in Duluth earlier this year when they were stateside.
Here's a look back at their Duluth show back in June.
Doobie Brothers 50th Anniversary Tour at AMSOIL Arena in Duluth
The legendary band brought their 50th-anniversary tour to Duluth's AMSOIL Arena on Tuesday, June 20, 2023. Here are some photo highlight.
Gallery Credit: Nick Cooper - TSM Duluth