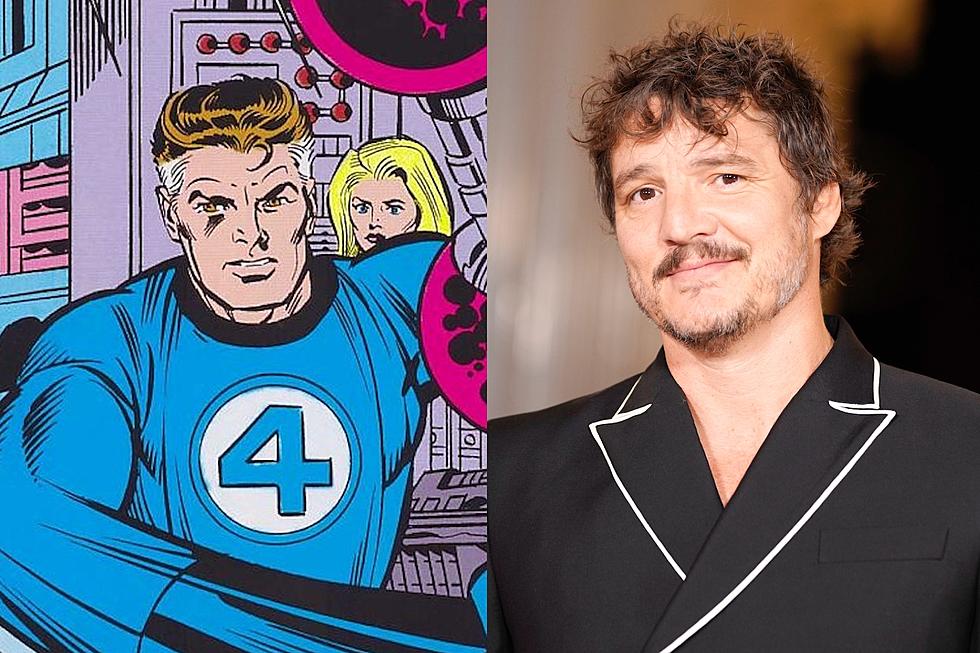 Marvel Wants Pedro Pascal for 'Fantastic Four's Reed Richards
Marvel/Getty Images
Pedro Pascal is a Mandalorian, he's a survivor of the zombie apocalypse, and it looks like he's about to become a cornerstone of the Marvel Cinematic Universe.
The Star Wars and Last of Us star is reportedly Marvel's top pick to anchor the new cast of the studio's relaunched Fantastic Four franchise, playing Reed Richards — AKA the stretchy scientist known as Mr. Fantastic.
That's according to Deadline, who says "while a deal is far from done," Pascal is "in talks to play the leader of the iconic superhero team."
READ MORE: I Ate Everything on Denny's Fantastic Four Theme Menu
They caution that "that scheduling is still being worked out," but that negotiations are "headed in the right direction for Pascal to do this and his other future projects."
Marvel's Fantastic Four movie, which will be directed by WandaVision's Matt Shakman, will be the fifth made of the iconic comic series. The first, produced by exploitation director Roger Corman in 1994, was never officially released. The next two came in 2005 and 2007, were distributed by 20th Century Fox, and featured an FF comprised of Ioan Gruffudd as Reed, Jessica Alba as Sue, Michael Chiklis as Ben, and future Captain America Chris Evans as Johnny Storm. In 2015, Fox made a notoriously bad reboot loosely based on the Ultimate Fantastic Four comics about a younger version of the team. This time, Miles Teller, Kate Mara, Michael B. Jordan, and Jamie Bell played the Fantastic Four, with Toby Kebbell as a barely recognizable version of Doctor Doom.
Reed Richards has already appeared once in the Marvel Cinematic Universe; an alternate version of the character appeared in Doctor Strange in the Multiverse of Madness when Dr. Strange traveled to a different part of the multiverse with different versions of familiar Marvel heroes. There, the character was played by John Krasinski, who had long been tipped by Fantastic Four fans as one of their top picks for the role. But Pascal, who is so good on The Mandalorian and The Last of Us would be an outstanding pick for Reed Richards. Let's hope it all works out.
Marvel's Fantastic Four is currently scheduled for release on May 2, 2025. It is expected to kick off Phase Six of the Marvel Cinematic Universe.
Marvel's Upcoming Phase Five and Six Movie and TV Lineup
Here's every movie and show Marvel currently has scheduled for release in Phase Five and Six of their cinematic universe.