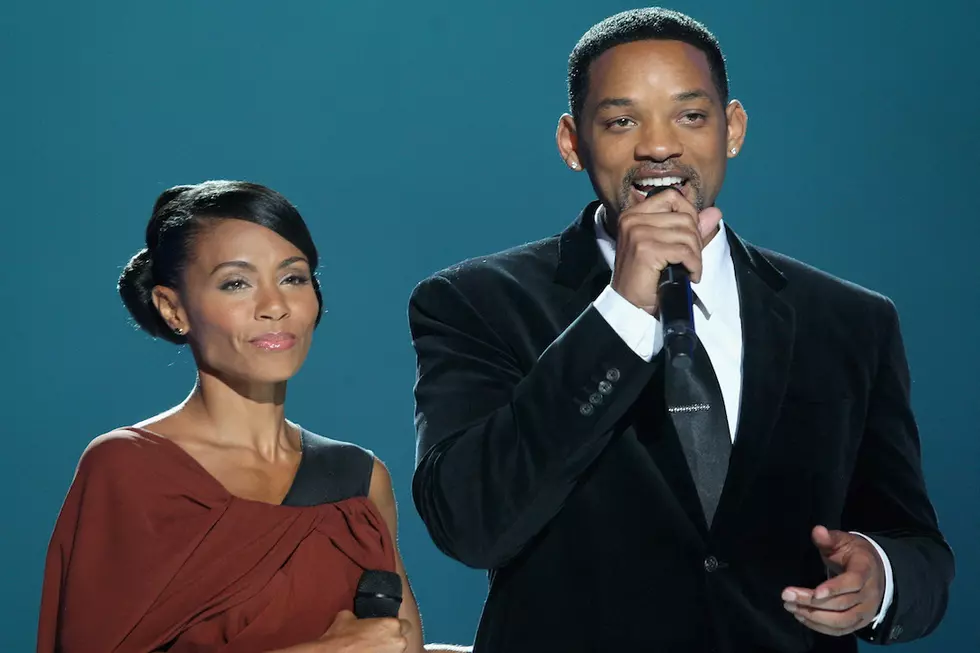 Jada Pinkett Smith Says Divorcing Will Smith 'Isn't an Option'
Chris Jackson/Getty Images
The 47-year-old appeared on Monday's episode of Red Table Talk with her mother Adrienne Banfield-Jones to discuss her marriage and why ending it was never something she considered. She explained that committed relationships take work, adding that she never wants to see all that she and the actor build broken apart.
"I remember you asking me on one episode that we did with Will, she was like, 'Well, why don't y'all just divorce?'" Pinkett Smith recalled. "one of the ideas for me is that we've built such a beautiful community, we've built such a beautiful family and our survival – we do well together. And then breaking that group and community up for me, it's just never an option."
She added, "I don't see the necessity for subtraction."
During the same episode, the Girls Trip star said she didn't feel she was "mature enough" to get a divorce. Asked to elaborate, she explained that breaking down assets would likely get ugly.
"Because when you have to start going in, breaking up assets, that right there..." She began. "Let me tell you, that's when the red table turns upside down and it won't be red no more!"
Pinkett Smith's mother went on to note that it "takes more maturity to stay together."
"That's maturity I do have," the actress replied. "You understand? I know what I can do and I know what I can't. I actually have maturity to figure it out and work with what I go."
While Pinkett Smith and her husband have never considered divorce, he did say they "broke up within our marriage and got back together again." During and October episode of the show, he said that it helped them come back stronger.
"We had to rebuild with new rules and something way, completely different," Smith shared.
He also joked that he and Pinkett Smith never divorced because it was cheaper to stay together. Smith later revealed that divorce was never an option for him in this relationship because he'd been down that road before.
"Because I had been divorced before, I wasn't getting divorced again. Divorce wasn't an option," the 50-year-old said.
The Men In Black star was previously married to Sheree Zampino, with whom he shares 25-year-old son Trey Smith. They divorced in 1995. He and Pinkett Smith have two children – 20-year-old Jaden and 18-year-old daughter Willow.
10 Celebrity Divorces That Rocked Hollywood