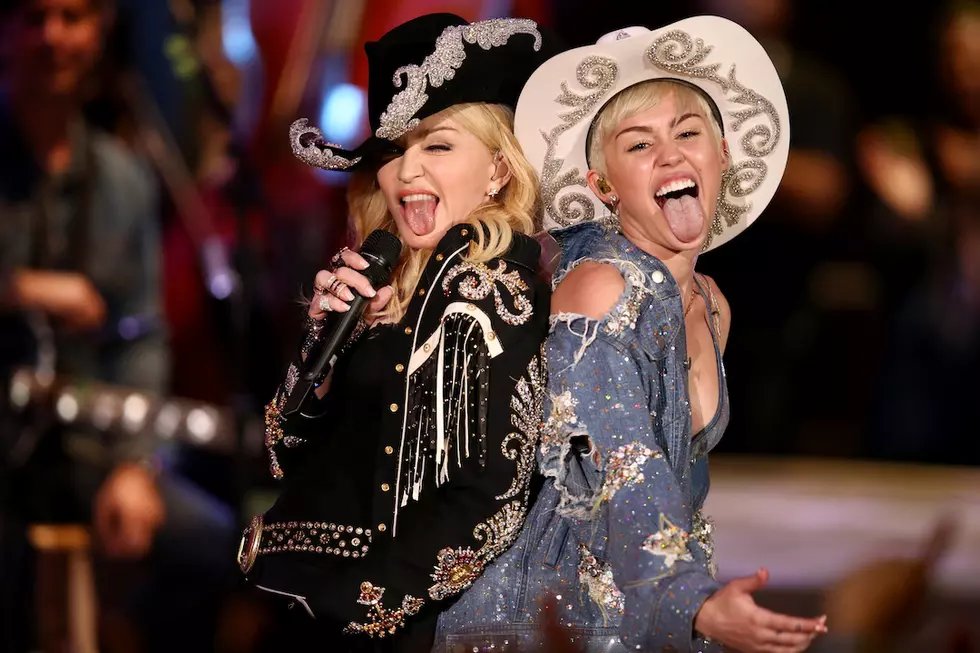 Madonna Calls Miley Cyrus 'a Woman Who Has Lived' After She Addresses Cheating Rumors
Christopher Polk, Getty Images for MTV
She talked about how she liked to party in her teens and early 20s and has cheated on partners in her youth. She also addressed some of her most scandalous headlines, including the "Wrecking Ball" video and an abundance of nude photos floating around the internet; however, when she and Hemsworth got back together she was all in.
"But the truth is, once Liam & I reconciled, I meant it, & I was committed. There are NO secrets to uncover here. I've learned from every experience in my life. I'm not perfect, I don't want to be, it's boring. I've grown up in front of you, but the bottom line is, I HAVE GROWN UP," she wrote. "I can admit to a lot of things but I refuse to admit that my marriage ended because of cheating. Liam and I have been together for a decade. I've said it before & it remains true, I love Liam and always will."
Her candid response was praised by fans and peers alike, including Madonna. "Thank GOD!! You are human! A woman who has lived. No need to apologize!!" she commented on Cyrus' Instagram post.
Cyrus' explanation came on the same day Hemsworth officially filed for divorce. The couple has only been married since December 2018.
Miley Cyrus and Liam Hemsworth's Relationship Timeline