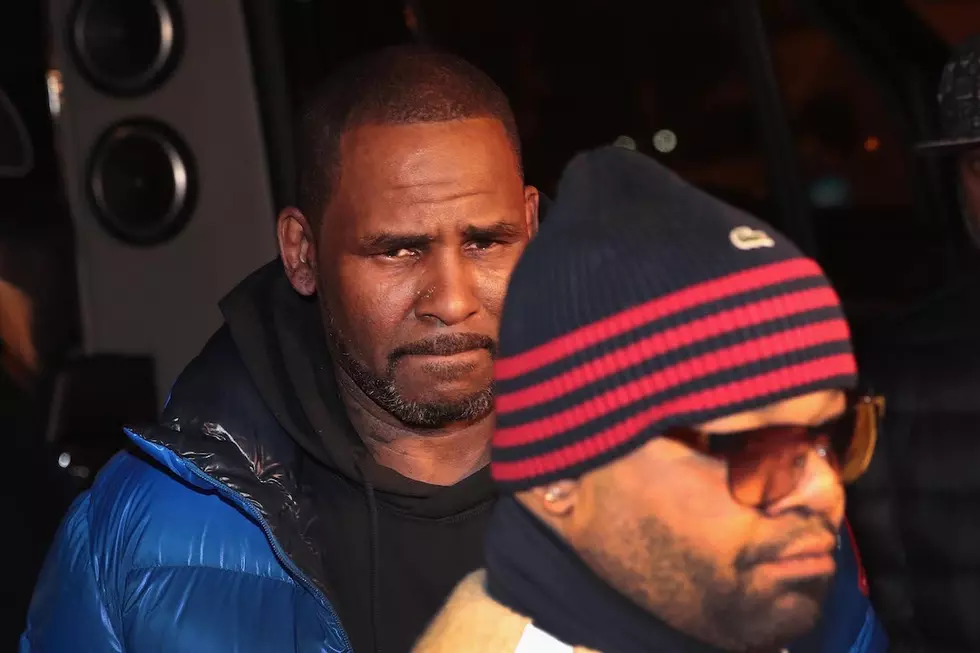 R. Kelly Cries During First Interview Following His Arrest
Scott Olson, Getty Images
After a whirlwind month of legal troubles, R. Kelly is finally telling his side of the story.
When asked about his sexual involvement with underaged girls, the singer never explicitly denies the accusations, but rather uses his previous acquittals to his advantage. "I beat my case. When you beat something, you beat it," he says in the teaser clip.
Later on, he begins to look visually emotional. "That's stupid! Use your common sense. Forget the blogs, forget how you feel about me. Hate me if you want to, love me if you want. But just use your common sense," he pleads to the camera when asked about holding women against their will. "How stupid would it be for me, with my crazy past and what I've been through – oh right now I just think I need to be monster, hold girls against their will, chain them up in my basement, and don't let them eat, don't let them out, unless they need some shoes down the street from their uncle!"
"Stop it. You don't quit playing! Quit playing!" he continues through tears. "I didn't do this stuff! This is not me! I'm fighting for my f---ing life!"
Watch the teaser below and tune into CBS for the full interview Wednesday morning (March 6) at 7am EST.
Celebrities Involved in Career-Ending Scandals