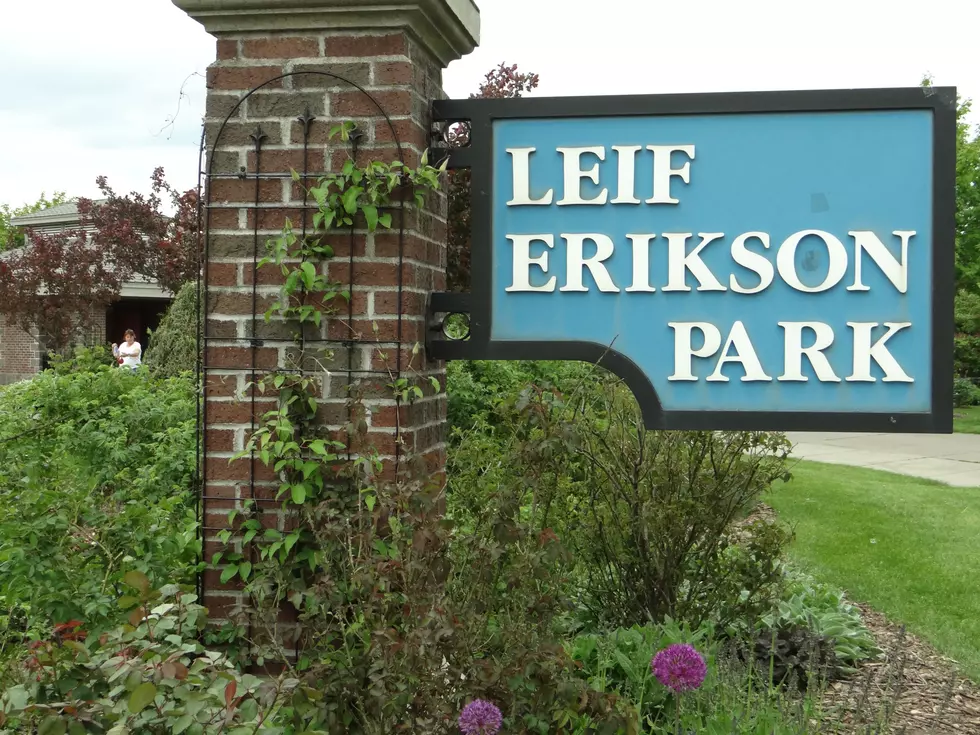 Somebody Vandalized The Statue At Leif Erickson Park In Duluth
TSM Duluth
Over the weekend, somebody spray painted over some of the wording on Duluth's Leif Erickson statue.
Somebody spray painted a line over the words "Discoverer of America". The spray paint has since been removed and this quote has been the subject of many debates over the years. Whether you believe it or not, it's not a reason to vandalize public property.
According to WDIO, the DPD has no current suspects in this incident, and it's still an open case.