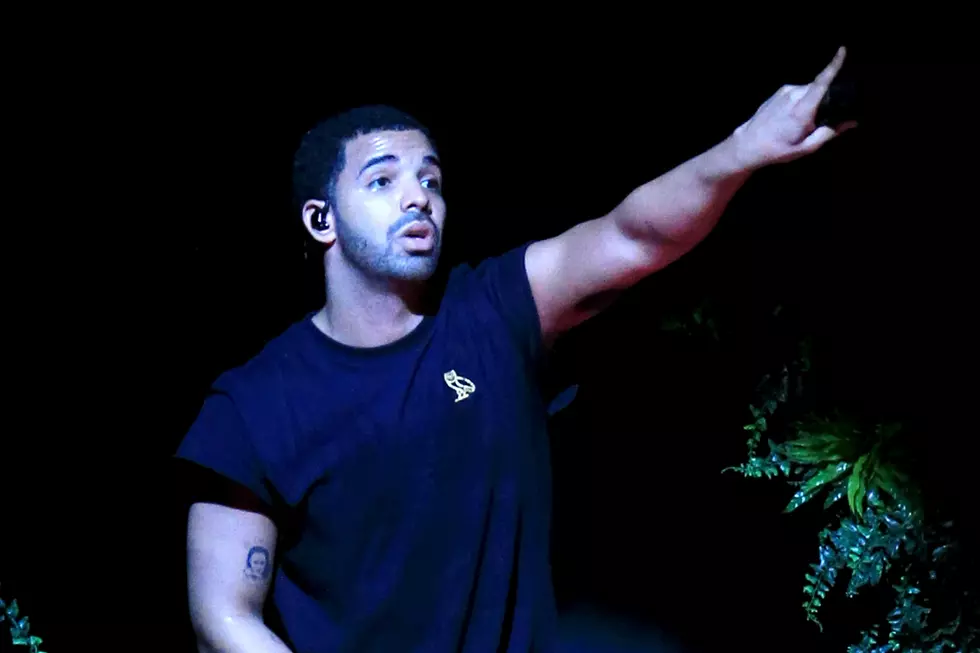 Teenage Drake Performs Hilarious Improv
Christopher Polk, Getty Images
No matter how high up his name gets on the Billboard charts or how many Grammys he racks up, Drake will never forget his theatrical roots – and neither will anyone else.
Years before he was 6 God, Toronto's reigning rap king was an awkward teenager just like the rest of us. Only unlike the rest of us, young Aubrey was trying to make a name for himself as an actor. And this recently unearthed improv video proves just how passionate Drizzy was about his art.
The skit, shot at the Rivoli Comedy Club in Toronto, involves Drake playing a gay character named Damien who interacts with a pregnant woman at the gym. As the audience calls out skit suggestions for the two actors, the plotline gets stranger and stranger. At one point, Drake even breaks out into song. Unfortunately, it's not a freestyle verse or the smooth R&B he's come to be known for but a country song. Hey, at least he's versatile, right?
Any '90s baby who had The N or CTV back in the day will tell you of Aubrey "Drake" Graham's acting days on the Canadian teen soap opera Degrassi:The Next Generation. Graham starred as Jimmy Brooks, a high school basketball star who became paralyzed after being shot by a fellow student. Drake starred in a total of eight seasons from 2001 to 2009 before his character "graduated" and he left the series to focus solely on music. Drake has proven his acting chops time and time again, hosting Saturday Night Live not once but twice, making cameos in commercials and killing it as the hilarious host of the 2014 ESPY Awards. Check out a sample Drake's teenage acting days in this gem above.
30 Albums That Will Make You Appreciate Hip-Hop