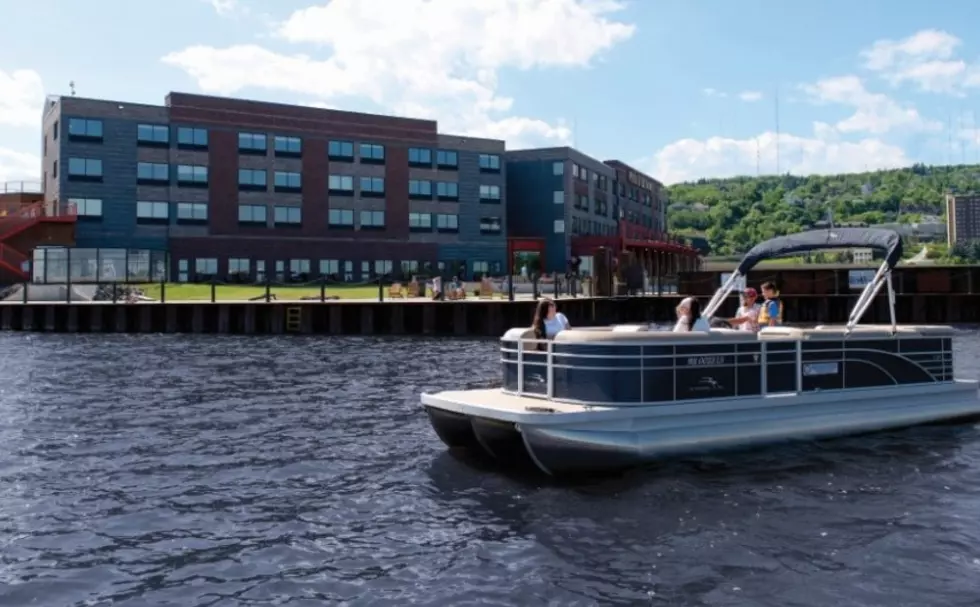 Places You Can Rent A Boat Or Pontoon In The Twin Ports Area
Pierbresort.com
Looking to rent a boat in the Duluth or Superior area for your personal use? Maybe you want to take it out in the St. Louis Harbor, or up the St. Louis River.  There are options for that, along with some options on nearby lakes.
There are also kayaks, canoes, and paddleboards you can rent from certain places, but we will leave that for a different article. We're just talking about places you can rent a powered boat like a pontoon or fishing boat and get out on the water.
Spirit Lake Marina
Spirit Lake Marina is located in the Riverside neighborhood of West Duluth. The marina is right on the St. Louis river, just where it becomes the wider Spirit Lake section. They offer pontoon and fishing boat rentals. They also do rent bikes too for the nearby Munger Shaw Trail. Spirit Lake Marina also has an RV park for guests to stay at.
Pier B Resort
Pier B Resort on Railroad Street and just down from Bayfront Festival Park does offer pontoon rentals. They are rented through Your Boat Club and are very nice pontoons. We've taken them out for a staff event and it was a good experience. They don't allow you to go out into Lake Superior, though as it is a dangerous lake.
The good news is there is plenty of the harbor to see, and you can go up the marked route up the St. Louis River to the Spirit Lake Turnaround. You can get several hours of a casual ride on just that route.
Hi-Banks Resort - Fish Lake
A short drive north of Duluth brings you to the most popular and large lakes near Duluth, Fish Lake and Island Lake. Fish Lake, fortunately, has a resort with boat rentals. Hi-Banks Resort rents pontoons at a rate of $125 for a half-day, and $225 for a full day.
Mont Du Lac Resort
Mont du Lac Resort is located almost as far as you can go up the St. Louis River. They have worked hard in the last few years to turn the resort into a year-round place to visit. They have summer slides, river tubing, an outdoor waterpark, a playground, cabins, and RV sites. They also rent a variety of things to guests including fishing boats, pontoon boats, and even jet skis. Mont du Lac Resort Charges $199.99 for a four-hour rental.
20 Things Every Northlander Should Have In Their Tackle Box