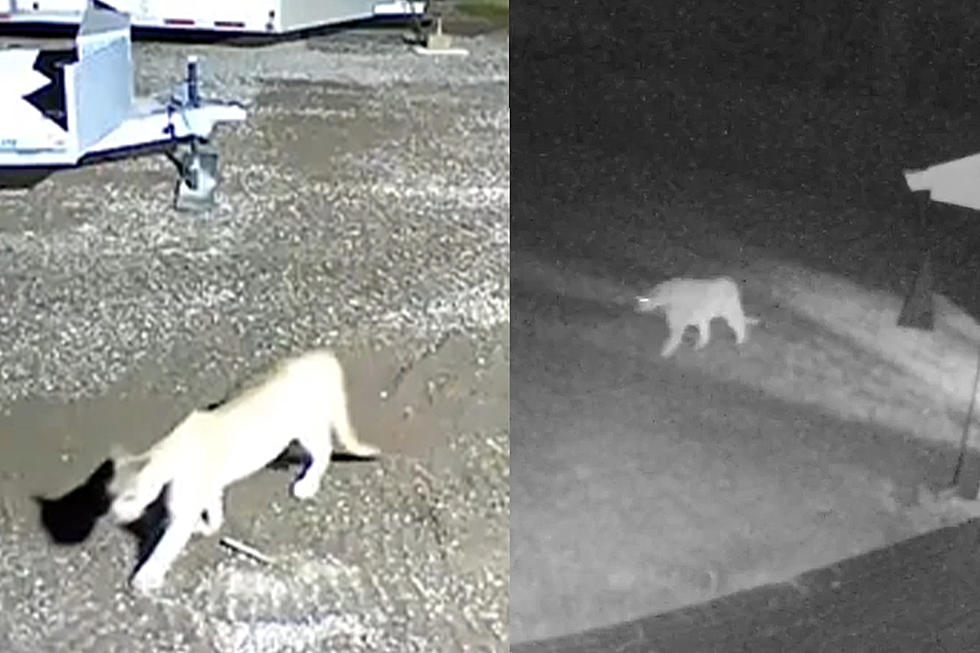 WATCH: Two Different Duluth Area Mountain Lion Sightings Recently Caught On Camera
Melissa Grumdahl / Floodwood on Reddit
While it isn't completely unheard of, mountain lion sightings in Minnesota and Wisconsin are relatively rare. Also referred to as cougars, the home territory of mountain lions is considerably west of the Twin Ports area, with the western Dakotas, Wyoming, and Montana being much more likely locations to spot one of these big cats.
Even with that being the case, there have been several reported sightings over the years in the Northland.
Last year, we reported some sightings not far from Grand Marais. This added to a list of over 50 reported sightings across Minnesota since 2004.
We can now add a couple more instances of a mountain lion sighting, this time in the Duluth area.
A video shared with us by Melissa Grumdahl shows a big cat wandering through the yard of her husband's shop, located near the intersection of Highway 61 and McQuade Road, just a few miles northeast of the Lakeside neighborhood of Duluth.
In talking with Melissa's husband Ryan, he said that the big cat walked through the family's shop for Les Grumdahl Window & Siding along MN Highway 61. The footage was captured at 4:42 am on Sunday, August 20.
The couple was quite surprised by their Blink camera find, sharing it to a local Facebook group, where comments pointed to additional recent sightings of a mountain lion in the area.
One commenter shared that they saw one near Isabella last Tuesday, while another commenter re-shared a video that was recently published to the local Reddit community.
READ MORE: Just How Common In Minnesota Are The Meat Allergy Causing Ticks?
In a note with that video, the publisher notes that the footage was captured in the Kenwood neighborhood around 3:00 am Sunday in an area near Howard Gnesen in the Kenwood neighborhood.
Footage like what was captured in the videos above is very helpful to the DNR in tracking the movement of mountain lions in the area. They investigate and verify sightings, reporting a total of 59 confirmed sightings between 2004 and March of 2022 (the last time their data was updated).
Of those confirmed sightings, 16 of them were reported in the Northland. Here's a breakdown, as reported in our 2022 story on the subject:
Itasca County: 7 sightings (all in 2020)
St. Louis County: 6 sightings (2007, 2010, 2011, 2012, 2016, 2020)*
Lake County: 2 sightings (2010, 2020)
Cook County: 1 sighting (2016)
Carlton County: None
Aitkin County: None
Pine County: None
*All of the St. Louis County confirmed sightings were in the northern half of the county, except the 2007 report, which was south of Hibbing. 
The Most Dangerous Animals You Will Find In Minnesota
Some animals found in Minnesota and one even found in most people's homes can be extremely dangerous.