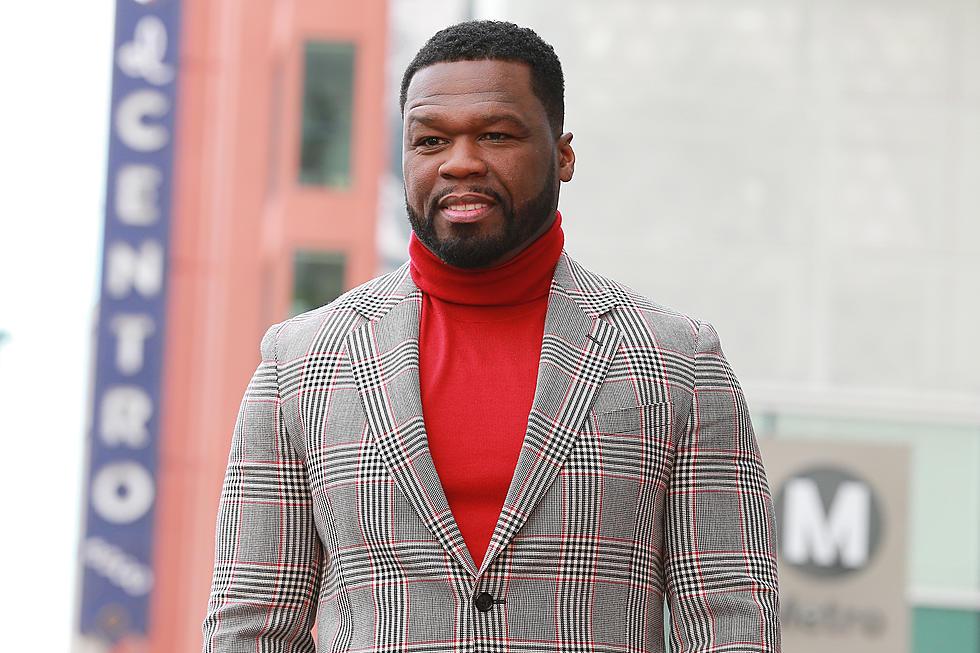 50 Cent Will Be Hanging Out At Some Minnesota Grocery Stores This Week
Getty Images
Rapper, actor, and producer Curtis '50 Cent' Jackson will be spending a couple days in the Land of 10,000 Lakes, and it won't be for a concert or to promote a movie or TV show.
It turns out 50 Cent is coming to Minnesota to hang out at some grocery stores. Yup, you read that right. Why on earth would he do that? Your first instinct might be that he's revived his connection with Vitamin Water, which he was a financial stakeholder in until 2015. While that would be a safe guess, it isn't correct.
One of 50 Cent's most recent ventures is with an alcohol collection he's offering under the banner "Sire Spirits", and he's been touring the country and visiting some HyVee stores that offer Branson Cognac and Le Chemin du Roi Champagne, which fall under the Sire label. During his stops at these stores, he is signing bottles of the products for fans that purchase one of them from the store.
He's already visited some stores in places like Omaha, Nebraska, where he drew a crowd nearly 1,000 people to a store, where they reportedly waited in line for hours for their meet & greet opportunity and autograph after buying one of his products.
Ahead in his tour, 50 Cent has a couple of Minnesota HyVee stops in store later this week. The first of these is at the Brooklyn Park HyVee on August 12, where he's slated to be there from 6:00 pm to 7:30 pm. The second stop is at the Eagan HyVee on August 13, scheduled for the same 6:00 pm - 7:30 pm timeframe.
If you don't feel like making the pilgrimage to see 50 Cent but you want to try one of his alcohol products, it turns out there are some Northland locations that offer them.
The Branson Cognac and Le Chemin du Roi Champagne website store locators say that the only places you can get any of the 4 cognac and 3 champagne varieties in the Northland is at The Ledge Liquor Store at Fortune Bay in Tower, MN or Cornerstore Liquor in Brainerd.
Snooping around online, it looks like retail prices for three of the four cognac products range from $50 to $70, with the XO bottle coming in around $250. The champagne products retail for $200, $325, and $1,000, depending on which one you get.
What Are the Signature Drinks From Every State?