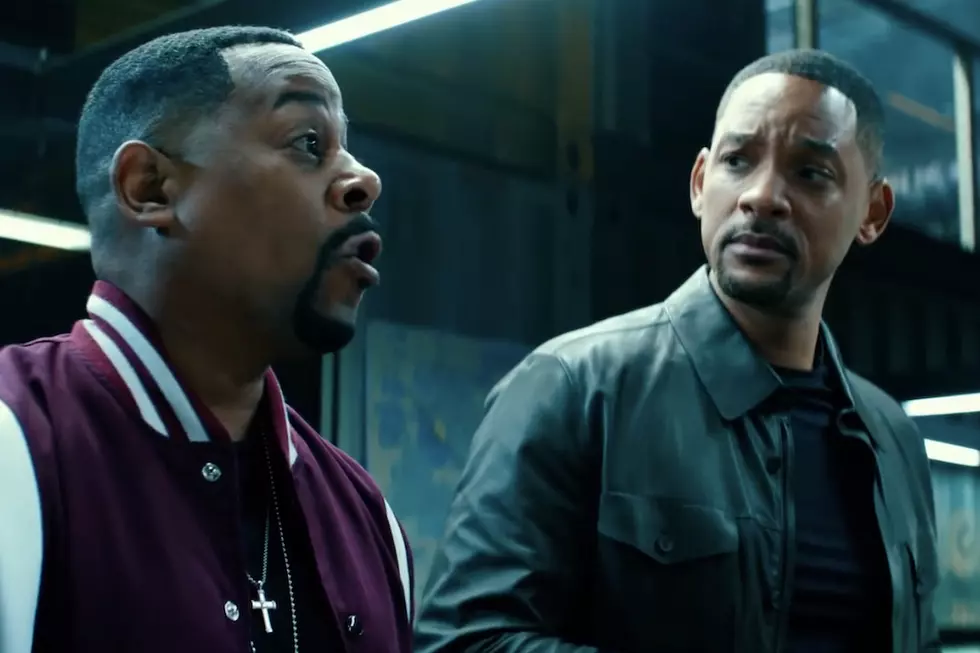 Bad Boys for Life Trailer Reunites Will Smith and Martin Lawrence: Watch
Sony Pictures Entertainment via YouTube
On Wednesday (Sept. 4), Sony Pictures Entertainment delivered the action-packed clip, which features plenty of explosions, gunplay and the comedic pairing of Miami cops Mike Lowrey (played by Will Smith) and Marcus Burnett (Martin Lawrence).
"On these streets, I never trusted anybody but you," Lowrey tells Burnett as they embark on one last battle against some notorious bad guys.
"I'm asking you bad boys," continues Lowrey. "One last time," Burnett responds before Lowrey replies with, "One last time."
According to the film's synopsis, Lowrey and Burnett team up to go after an Albanian mercenary who wants both of them dead for killing his brother. In one scene, Lowrey and Burnett find themselves chasing after hitmen on motorcycles who are heavily armed. We also see Lowrey engaged in a fiery gun battle against an armed helicopter on a Miami highway.
Throughout the trailer, Diddy's 2001 anthem "Bad Boys for Life" plays in the background. And, of course, the classic 1992 reggae tune "Bad Boys" by Inner Circle is heard throughout as well.
Get ready. Bad Boys for Life will arrive in theaters on Jan. 17, 2020.
See 29 of the Greatest Hip-Hop Documentaries of All-Time