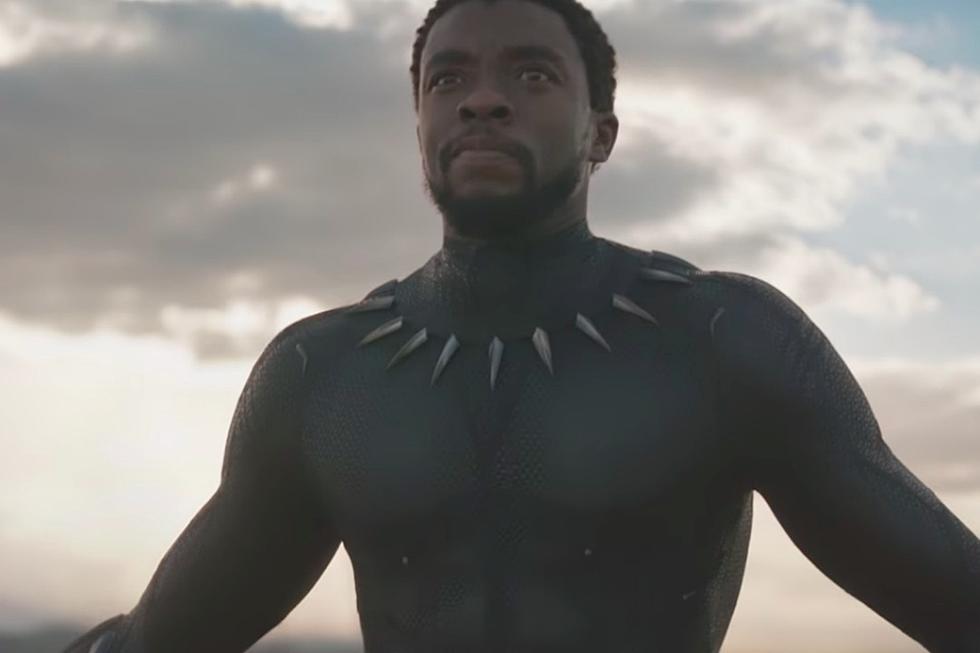 'Black Panther' Is on Course to Shatter Box Office Records
Youtube
Black Panther received a lot of hype leading up to its February 16 national release, and for good reason. The Ryan Coogler-directed movie boasts an almost entirely black cast — a feat Hollywood has never seen for a film of this budget, let alone a super hero film — and empowers women.
That hype translated into a record breaking number of advance tickets sold (more than any other super hero movie ever), and now it looks like the latest in Marvel's Cinematic Universe is going to break some box office records as well.
Black Panther is projected to make $235 million during its opening four-day holiday weekend across 4,020 theaters nationwide. It's the highest three-day February debut in history and the fifth highest of all time behind Star Wars: The Force Awakens at $248 million, Star Wars: The Last Jedi at $220 million, Jurassic World at $208.8 million and The Avengers at $207.4 million. Additionally, the film broke records that include the biggest opening for an African-American director and the top-scoring superhero film on Rotten Tomatoes, with a whopping 97%.
Celebrities like Serena Williams have surprised kids with screenings of the movie. The famous tennis player treated San Francisco's Black Girls CODE group to a viewing and and incited cheers when her husband Alexis Ohanian revealed Williams was in the theater to watch the film with the girls. "Obviously this is a huge moment for us and for black people," Williams said before the movie began. "We've never had a superhero movie so we're so excited and I feel like I've waited my whole life for this...I'm glad you guys came."
Black Panther's numbers are projected to dominate the box office for weeks to come, and it more than deserves all the success it's received.
'Black Panther' Premiere Red Carpet Makes Statement With Bold and Beautiful Fashion