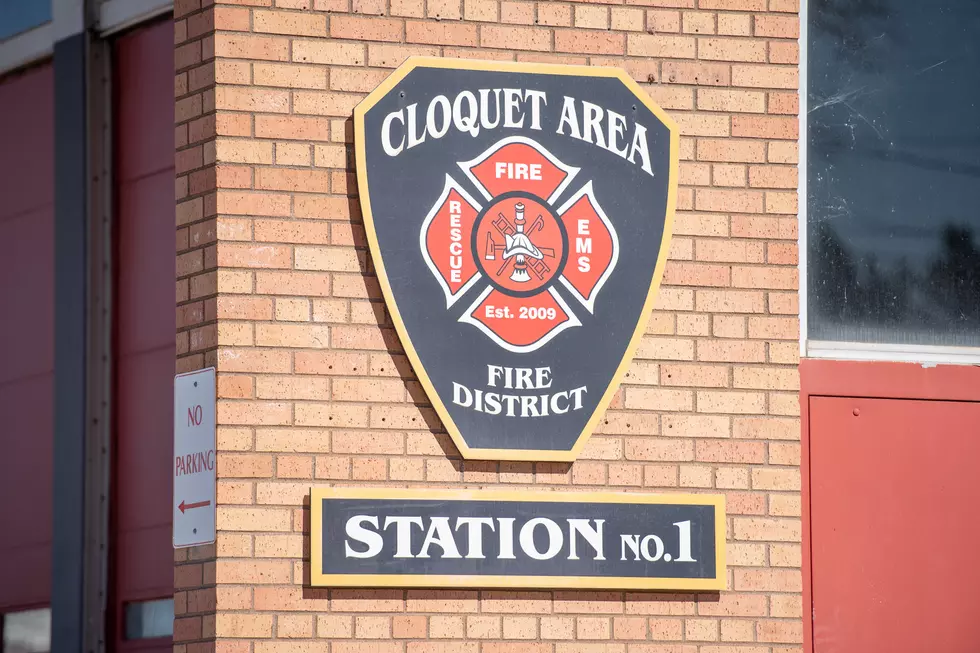 Cloquet Area Fire District Announced Arson K-9 Has Passed Away
Nick Cooper - TSM Duluth
The Northland received sad news Wednesday when Cloquet Area Fire District announced that they had un expectedly lost one of their own earlier in the week.
Not only did they lose an important member of their team, but also a cherished member of the community. Arson K-9 Wish had provided the department with nine years of dedicated service before passing way Monday.
The Cloquet Area Fire District informed the public of the tragic news through their official Facebook page:
Wish was with the CAFD after gaining her certification on May 9th, 2013. She worked over 150 fire scenes in Minnesota and Wisconsin with her handler Jason Maki, Fire/Arson Investigator. She had a strong drive to work, and ability to find accelerants that assisted in multiple arrests that resulted in convictions for arson.
Not only did Wish perform her fire department duties with honor impeccably, she also loved to be out and about throughout the community. A favorite activity was going into the local schools as a part of fire prevention and life safety discussions with the kids. The bottom line is Wish loved every part of her life and she sound like the perfect companion.
The Cloquet Area Fire District added added that Wish was also a loyal family dog who was unconditionally loved by the entire Maki family.
When Wish passed away, she was far from alone. She was reportedly surrounded by the Maki family, her CAFD family, Cloquet PD, Fond Du Lac PD, and the Carlton County Sheriff's Office as she crossed over the Rainbow Bridge.
"We thank K9 Wish for nine years of dedicated service and she will always be a part of the CAFD family."
Rest in peace, sweet girl.
RANKED: Here Are the 63 Smartest Dog Breeds
Does your loyal pup's breed make the list? Read on to see if you'll be bragging to the neighbors about your dog's intellectual prowess the next time you take your fur baby out for a walk. Don't worry: Even if your dog's breed doesn't land on the list, that doesn't mean he's not a good boy--some traits simply can't be measured.
Check out these 50 fascinating facts about dogs: